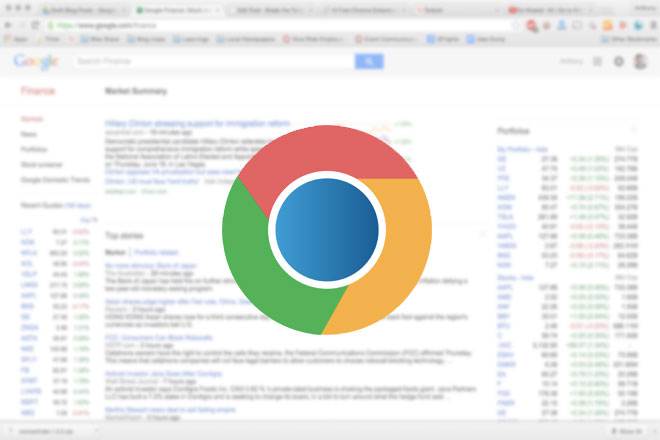 At times, success can come down to using the right tool. Through the filter of minimalism, we aim to reduce the distractions that pull us away from the life we want to live. Distraction can be clutter in our homes or clutter on our screens and we need to use the appropriate tools to help us focus on what matters most. For those that use Google's Chrome browser, I've compiled ten browser extensions that have helped me stay focused on the task at hand to stay productive while working. Feel free to add suggestions in the comments below for anything I may have missed.
Pomodoro is a popular technique of having structured work and relax periods. Common ratios are 25 minutes on and 5 minutes off, or 45 minutes on and 15 minutes off. Strict Workflow automates this and blocks websites of your choosing during work periods. A simple timer in the browser window shows how much time you have left until a break, then when it's time to get back to work.
This one can be incredibly frustrating at first, but it is a necessary process to break the habit of having too many tabs open. It's impossible to be productive with 39 tabs open in Chrome and xTab successfully prevents that situation. In the xTab menu simply select how many tabs you'd like to have open at maximum (I'd recommend six at the most). If you open a seventh tab, it will blow up one of your previous six tabs causing it to disappear completely. It's not recoverable, and it's totally frustrating, but this is a human-training process. It works, and I highly recommend this extension – less tabs, more focus.
When you're researching information or browsing online, few things can be more distracting than banner ads and pop-up advertisements. They are, inherently designed to take your attention away from whatever it was you were doing. Use AdBlock Pro to browse the web without advertisements or distractions.
*** Some people use display ads to support their ability to continue putting out great work. I recommend disabling AdBlock Pro on those sites you wish to support or finding another way to support those whose work you enjoy.
This extension completely customizes Facebook.com and I'd highly recommend it. You can do everything from remove all ads, block app invitations, to completely hide the news feed. It's customizable to every computer individually, so you can create your own preferences. One of the best features is 'sequential news feed', a feature that overrides Facebook's stupid content curation algorithm that shows you what it thinks you'll want to see. That way, you won't see new content every time you open the browser to Facebook, only if someone has posted since you last checked.
One of my favorite extensions and one of the most simple. Momentum replaces your new tab screen with a pleasant greeting, beautiful new photo every day, and a request to know what your focus for the day is. Every time you open a new tab, you'll be reminded of that focus.
By allowing you to set a time budget for how much of various sites you're allowed to use, StayFocused allows that time and then blocks all targeted sites once the time limit has been reached. For example, if you want to keep social media usage below 60 minutes per day, create a 60 minute budget. Once you've hit that, you're in luck, because focusing on what you need to do just got a lot easier.
Now increasing intensity levels, we're brought to Blocksite. When the app is enabled in the Chrome extension menu, all listed websites are blocked all the time. When I deactivated Facebook for 60 days this is what I used to make it very difficult to reactivate or sign back in. 100% blocking, all the time with no time schedules or other wishy washy stuff.
It's hard to be productive if you don't have an accurate list of what you need to accomplish. Todoist is my absolute favorite to-do list website, iOS app, and Chrome extension. It's clean, minimal and highly functional which works very well for me. It has just enough features, recurring to-do items, and more to accomplish what I need for completely free with no ads.
There are few things that waste more time than bouncing emails back and forth to try to schedule a coffee date or a meeting. 'Hi, when are you available?' – 'Tuesday and Thursday evenings work well for me.' – 'How about Thursday next week?' – 'Great, where should we meet?'… and 13 emails later you have a calendar appointment. Assistant.to removes ALL of the guess work by suggesting available times and allowing your date to select a time that works best for them. It automatically sends calendar invites to both parties once a time is selected and only takes two emails.
I hope you found these chrome extensions to stay focused helpful and that I introduced you to some new ones. A lot of the time it just takes the right tools to help us succeed in our goals. Are there any good ones that I missed?