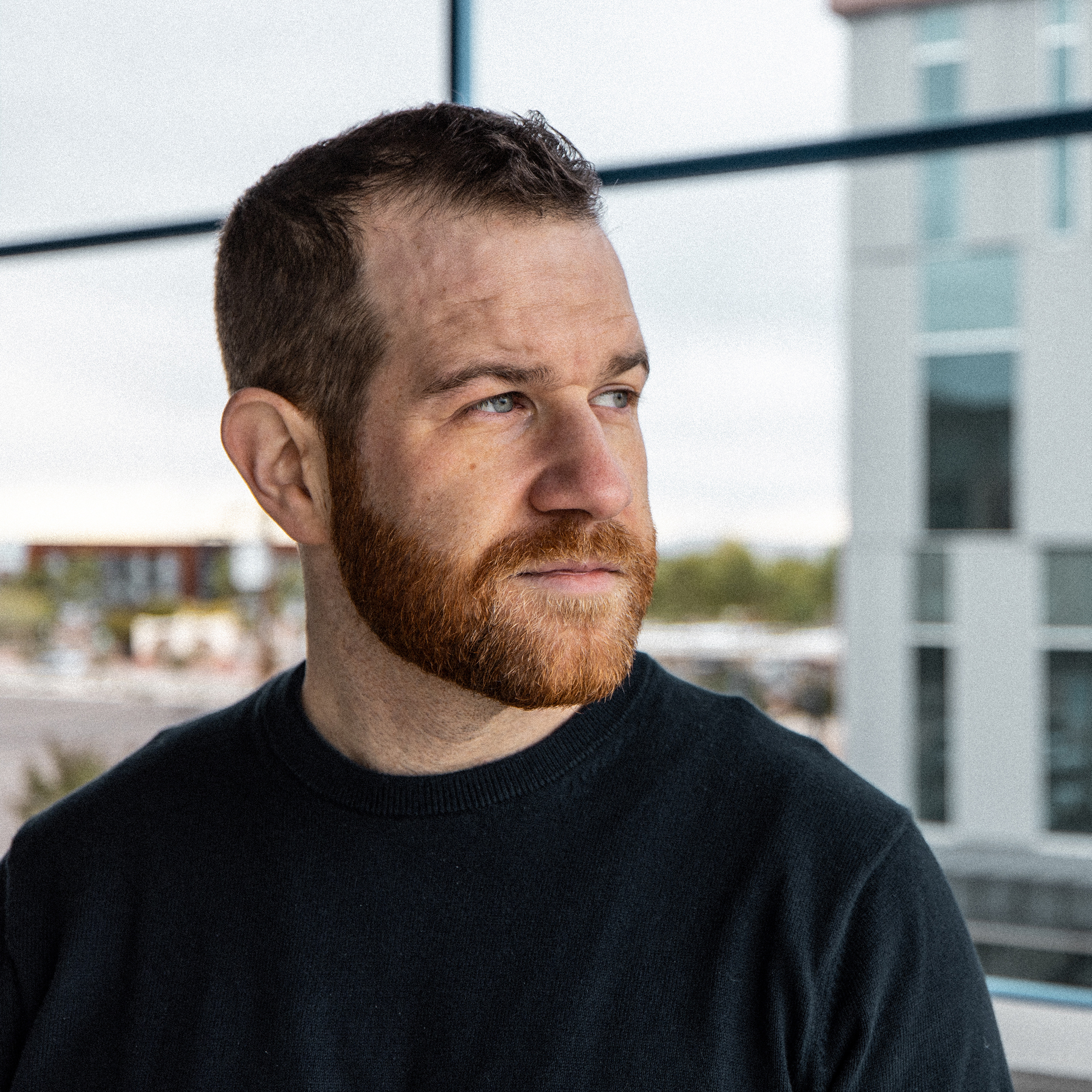 Hey there, I'm Anthony.
Creator of Break the Twitch
I'm a Writer, Filmmaker, and Creator in my mid-30's, currently living in Phoenix, Arizona with my wife, Amy. Wow, that was a lot of commas—I'm about 90% confident that they're all placed correctly.
Have you ever felt The 'Twitch'? It's that feeling you get that makes you want to check your phone even though you just put it away. The quick click of the 'Buy It Now' button for the thing you don't actually need. It's saying, "Yes!" to something that you don't have time for, and aren't in a position to actually do well.

The 'Twitch' is an impulsive, unproductive response to different types of discomfort. It shows up in lots of ways, many of which might not seem problematic. But when they add up day after day, that's when things get bad.
Years ago, I got tired of The 'Twitch' constantly pulling me away from the things I was trying to focus on. I knew I was struggling to be fully present in my life and wasn't showing up to do my best work.
I started researching, experimenting, and documenting ways to minimize distractions, build better habits, and tap into that elusive 'flow'—that place where productivity is highest and time seems to fly by without realizing it.
It turns out, there are really effective ways to Break the Twitch and build better, more intentional habits—and it starts with owning your attention. That's what we're going to do here. So, you in?

Sign up below for my newsletter to get exclusive articles and helpful ideas each month.
Break the Twitch Monthly Newsletter
Subscribe for monthly content on minimalism, habits and creativity.

01 / What is the Twitch?
The Twitch is an impulsive, unproductive response to discomfort, which shows up in many forms. Watch my TEDx talk for a short explanation, or read What Is The Twitch?