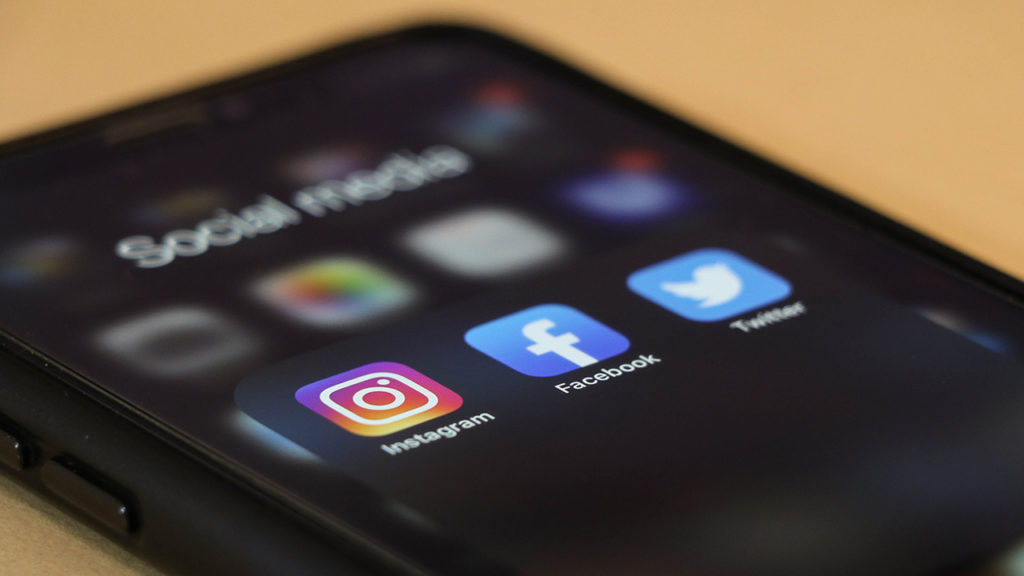 Most of us have been on social media for well over a decade (or even longer). It also seems that more and more of us are considering quitting social media—myself included, especially in recent years. I was a freshman when I signed up for Facebook on the first day it was available to my university. That puts my Facebook account age right around seventeen years old; if said social media account were a child, he would be getting ready to head off to college himself.
What started as a fun way to connect with your college classmates became an all-encompassing web of data collection and psychological manipulation. There are many reasons why life can be better with limited to no social media use, but that's not the point of this article.
To Quit Or Not To Quit?
This article isn't here to convince you why you should consider quitting social media. Perhaps you've already read Deep Work or Digital Minimalism, watched The Social Dilemma, or are simply feeling that a more fulfilling life awaits you outside the reach of social media's grasp.
This is about several things I'd recommend doing before you decide to quit social media—that I'd recommend doing even if you don't end up deleting social media.
I personally decided to take a break from all of my social media accounts this year, to focus on creating longer-form content here on the blog, in the newsletter, and on YouTube. I'll reassess every three months to reflect on the results. Sign up for the newsletter if you're interested in those observations.
Especially when so much of your life has involved events, connections, and updates that come directly from Facebook or other networks, the prospect of quitting everything can be intimidating. And by quitting social media, I mean hitting the big "delete" button and walking away indefinitely. Poof.
It's perfectly fine if you're not ready to do that. There are still things you can do to start unwinding the grip that social media has on your life.
4 Things to Consider Before Quitting Social Media
1 / Use Signal instead of WhatsApp
Facebook recently released new privacy terms that all WhatsApp users must agree to by February 8th, 2021 (and have since postponed it until May 15, 2021). The update, which WhatsApp clarified only impacts businesses who use WhatsApp for customer service, caused an uproar in early January. While the recent update doesn't impact regular WhatsApp users, there's still Facebook's disingenuous track record on privacy for the end-user. Unless you opted out of data sharing with Facebook back in 2016, the data sharing has already been happening since then. Even with "end-to-end encryption," it's likely that some WhatsApp data have been shared with Facebook for ad targeting and other purposes starting several years ago.
…data set to be shared with WhatsApp's parent company includes "battery level, signal strength, app version, browser information, mobile network, connection information (including phone number, mobile operator or ISP), language and time zone, IP address, device operations information, and identifiers (including identifiers unique to Facebook Company Products associated with the same device or account)."

Forbes.com
Your response might be, "Who cares if Facebook knows what my battery level is?" Well, Facebook is using all of that information to bolster the existing database of information they have about you. The more they know, the better they can predict and influence your future behavior.
I highly recommend switching over to Signal for your personal messaging needs. The functionally is the same as WhatsApp and available on all major platforms. Signal is free and owned by a non-profit organization (which you can donate to support if you choose). Most importantly, Signal is privacy-focused and open-sourced. That means anyone that is interested can investigate the software code to see if anything sketchy is going on (there isn't).
I've already started reaching out to friends on WhatsApp and moving our conversations over to Signal. If you'd like additional help in transitioning, check out what my friend Amrit wrote in this guide!
2 / Update Sites Where You Use Facebook To Log In
This feature—called "Single Sign On"—allows you the ease of using your Facebook account details to log in to other participating websites. Early on, it seemed like a fantastic way to conveniently sign up for new services and websites. Fewer usernames and passwords to remember! But there's a major problem with this. If you ever lose access to your Facebook account, you're going to lose access to all of those sites, too.
Facebook can ban any account, at any time, for any reason. I'm not saying it's likely to happen to you, but it'd be really inconvenient if it did. Even if you never get banned, you might eventually choose to delete your Facebook account on your own.
Start the process of switching over any sites that you use Facebook, Instagram, or whatever other social media platform account details as a login, to using your email address. You'll need to go to each site individually and change your account login details to your email and new password.
If you can't remember which sites you've used a Facebook login for, go to your "Settings", and then select "Apps and Websites" to see a list of sites are authorized through your Facebook account.
I recommend using a secure password manager like LastPass. I've been using LastPass for more than five years at this point and highly recommend it. This will help you generate secure passwords for all new accounts and store them under one secure master password.
3 / Start Compiling A Contact List
For many of us, there are many people who you are only connected to through various social media platforms. You're not going to have an immediate way to contact that person if you delete your account on the platform.
Start compiling names, email addresses, and phone numbers so you don't lose touch with certain people you want to remain connected with. It doesn't matter if you build a spreadsheet in Excel or on Google Sheets (yeah, I know… we'll tackle Google another day, maybe). You'll likely find you really don't need to keep in contact with the majority of these connections on the platforms.
There are some very helpful tools like the Fabriq app. To get full features, Fabriq is a paid service, but I'd recommend paying for it if you use it. It helps remind you to stay in touch with people you care about and fills in the gaps left by the lack of updates in your timeline/newsfeed if you decide to quit social media. I know you might be resistant to paying for services like this but remember—if you're not paying for it, you are the product. There's no other way.
4 / Deactivate Before Quitting Social Media For Good
It's as simple as that. Try deactivating your account for a month or so and see how it goes. You'll inevitably run into any issues you may have if you were to delete your account entirely. That way, you can go back in, adjust, or fix any issues before deleting your account entirely.
Expect the first two to five days to be more frustrating or uncomfortable, just like any other kind of detox. But doing so will help give you a sense of the freedom you'll likely find by quitting social media altogether.
There is a greater intersection between the things we do and social media and tech companies than we realize. There is tracking happening of our every move across the web—from our search queries to even what our grocery shopping habits are. While there are conveniences and features these companies provide, it's up to us to determine if those benefits outweigh the cons: the massive data pile they're collecting on us that will eventually allow them to predict nearly anything we do, think, or need.
The appropriate balance will likely differ for each person. But for now, taking a few steps to give yourself a little space from their data collection matrix is probably a good idea.