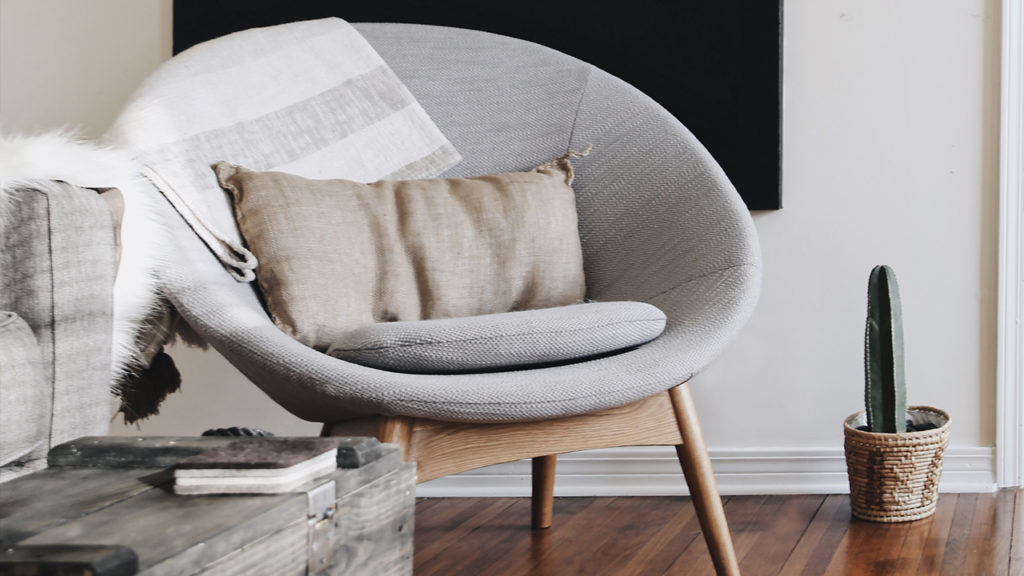 If you've heard about minimalism, you probably know a big part of it is about living life with less stuff. Since embracing a more minimalist lifestyle starting in 2014, I've never looked back. Getting started with minimalism involves honestly assessing all the items in your life. What started as an intimidating process has now helped me become more confident, not just in a social context, but also in making decisions.
Minimalism has helped me in more ways than one. The minimalist lifestyle has also opened me to new and diverse experiences. Besides, becoming a minimalist has made my life a whole lot easier!
Let me tell you not just one, but fifteen ways minimalism makes my life better. While some of them are in good fun, hopefully they inspire you to get started on living a more minimalist lifestyle.
15 Benefits Of A Minimalist Lifestyle
1 / Tidy Fridge, Less Spoiled Food
Look at your refrigerator. I mean, look inside it. Is it easy to see everything you have in there? If you haven't been living a minimalist lifestyle, chances are, your fridge is filled with slowly rotting vegetables or leftovers from weeks ago. This is a sign that your refrigerator needs decluttering. Having an uncluttered fridge also means easier meal prep. It's easier to see what you have and make plans for meals, so you have less spoiled food.
2 / Less Misplaced Things
Okay, so maybe you'll still misplace a thing or two. However, it won't be such a chore to look for your sunglasses or car keys with minimalism. By assigning a space where you can place these small items, you know you can quickly locate them throughout your house. While you may still misplace things, at least you'll have an easier time finding them in an uncluttered environment.
3 / Closet With Clothes You Actually Wear
"I might wear this someday." This is the most commonly used line when people try to declutter their closets. If you can relate, perhaps you have clothes in your closet you've never worn or, maybe, you've only worn them once. Some clothes in the closet might not even fit you anymore. In comparison, a minimalist's closet is filled with clothes that actually fit, in addition to clothes that you actually like wearing.
4 / Getting Ready Takes Less Time
Another plus of having fewer clothes and belongings with a minimalist lifestyle is getting ready takes less time! With the non-essential items decluttered, and the essential items more organized, it's much easier to get dressed and out the door.
5 / No More Kitchen Cupboard Jenga
Let's move to the kitchen. If you're stacking up your kitchenware like you're playing Jenga, you can see how that version of the game is less fun and more dangerous. By decluttering and organizing your kitchen cupboard, you create more ease and space.
6 / Clearer Workspace For Greater Focus
Keeping a clear workspace saves time and allows you to focus better on the task at hand. It's a little bit like magic. It's not just about clearing your workspace, but really more on the fact that by decluttering, you are allowing yourself to focus on your current priorities. This is one way that minimalism makes my work life so much easier to manage.
7 / Less Stuff, More Money
If you buy less stuff, you save more money. While this is pretty obvious, it's not just about saving money. A minimalist lifestyle helps you realize your buying habits. It helps you question whether or not you actually need something. There are also instances where minimalism can help you make some money back. When you declutter, you can also sell certain items rather than donating or giving them away. Cha-ching!
8 / No More Storage Fees
With less stuff, there's no need to pay for storage costs. About 1 in 10 American households use storage units, with the average rental length being 15.8 months according to Extra Space Storage (AARP Magazine, April/May 2021 issue). The cost to rent a storage unit averages $103.59 per month in New York City. With minimalism, you can say goodbye to those storage fees!
9 / Garage Space For Your Car
If you're not paying for a storage unit, perhaps you're parking your car in the driveway because your garage is full of stuff you don't really use. By keeping less stuff, you can finally park your car in the garage!
10 / Lighter Laundry Days
As a minimalist, laundry days are easier. Before, I had this habit of prolonging laundry day by wearing clothes I didn't like when I ran out of the clothes that I liked wearing. The resulting piles of laundry used to take me hours! Nowadays, laundry only takes about one to two loads every one or two weeks, and I'm done.
11 / Unexpected Guests, No Problem
Have you ever been stressed when your friends or family unexpectedly drop by to visit you? Here's another secret. With minimalism, seeing unexpected guests is a lot less stressful! With an uncluttered living space, there is minimal to no clean-up needed when guests come by.
12 / Cheaper, Lighter Travel
Traveling light means you can carry on your luggage and save money on checked luggage fees. By taking only what you need, there's less weight to carry, and there isn't a struggle to fit everything inside your bag. Go minimalist with your luggage, and you'll have more bang for your buck when you travel.
13 / All Your Pens Work
Isn't it the worst when you pull a pen out, and it doesn't work? A minimalist would have gotten rid of those dead pens a long time ago. By practicing minimalism, you can be sure that all the items you find in your home are ones you can actually use.
14 / Goodbye Overstuffed Drawers
Say hello to the standard household drawer. In most homes, it's probably overstuffed with items like chargers, cables, papers, and pens that probably don't work. With minimalism, there are no more overstuffed drawers! Drawers are tidy and organized with the things you use and need.
15 / Less Of A Visual To-do List
Finally, when you're a minimalist, there's less of a visual to-do list everywhere you look. Instead of seeing projects and random things that need to be done, you can actually relax or concentrate on the task at hand.
Minimalism will look different for everyone. But the small day-to-day actions and habits really do add up. As you declutter your life, you'll find that with a more minimalist lifestyle, it becomes easier to do more of what matters every day.