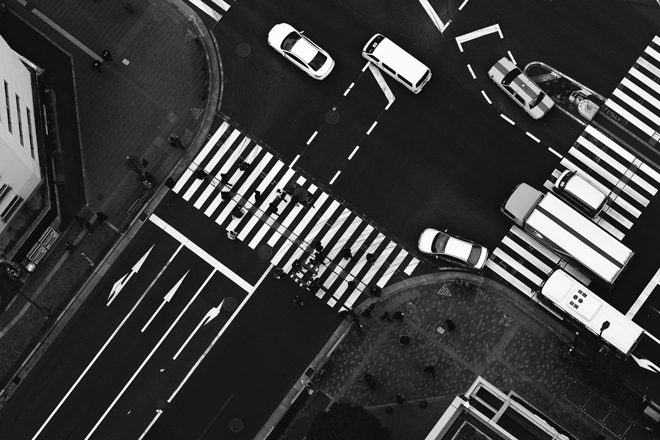 I've always been a person with many passions, interests, and a general enthusiasm for the new. Thanks to my friend Joel who introduced me to the work of Emilie Wapnick, I now know myself to be what's called a multipotentialite or multi-passionate person.
High School was an early example of this, where I sang in a few choirs and a cappella groups, rowed on the crew team, performed in theater, studied spanish, built pointless websites, and rode BMX bikes.
I was never actively pursuing these things, but the river of life always sort of led me to them in one way or another. I'd see an interesting opportunity and allow myself to find out where that path might lead.
A more recent example is my career since moving where I live now, to Minnesota, at the end of 2008. When I arrived after leaving my hometown, I didn't have a job lined up or much of anything other than the fact that I knew I really liked this person (my girlfriend at the time, now wife) named Amy. I spent a few weeks wandering around downtown getting to know the city, exploring the infamous skyways, and eventually found a job.
My first was as a commercial insurance agent for small business insurance, where I'd walk into 20-30 businesses per day and see if I could give them a quote on insurance.
After a year and a half, I quit to start a business with two friends selling automotive headlights online. After that, I contracted in Wells Fargo's wealth management division, which led to a full-time job working in their investment and trust management department.
I forgot to mention that in between the headlight company and Wells Fargo, I also bar tended at a sushi restaurant for about two years, overlapping about a year of my time at the bank.
Despite not being a big drinker, I know how to make practically every drink you can imagine, and it was one of my favorite jobs–some of the best conversations I've had happened across that bar.
Plus, half-priced sushi for employees.
After the bank, I became the marketing director of Nice Ride, the Twin Cities nonprofit bike share system. I had been using the system almost daily for two years to commute to Wells Fargo and knew it inside and out.
Three years later, I learned about minimalism and started exploring intentional living through this site, Break the Twitch. Soon after, I left Nice Ride to explore more of where blogging might take me. I began exploring video and YouTube, and made my first video about minimalism. That sparked a passion for video, which led to making more and more videos for my YouTube channel.
Through some mutual friends, I ended up meeting my friend Mark from A2F Pictures and asked if I could help out on some of their short film projects. After four short films over the course of a year, I started working with them on commercial productions, where I continue to learn about filmmaking.
That brings you up to today, May of 2017. These days, I'm running Break the Twitch, creating videos for friends, other entrepreneurs, businesses, and even have a (currently stealth) project on the horizon.
I'm sure by now you can imagine that this blog being about minimalism, habits, and creativity–is quite intentional. I want to be able to explore intentional living in a format that would allow me to explore wherever the river of life might take me.
At the heart of it, I've been afraid to write a post like this, sharing more about where I've come from. I know that this might freak some of you out, perhaps make you feel as though I'm not being intentional about how I'm living my life, that having had a dozen jobs isn't very minimalist, but after having a major breakthrough about this I felt it very important to share. And I hope to share more of this as we go along together.
For a long time, I believed that I was a broken human
I believed that the pattern of how my interests and passions have flowed throughout my life wasn't okay, and that all this time I've been simply making it work despite my flaws.
The reason I haven't shared much about it is because for a long time, I've tightly held onto the narrative that a person simply isn't supposed to do so many different things. I was afraid that this isn't the scope of what an "intentional life" is supposed to look like.
I've been told time and time again that, "maybe this is something you can settle down and stick with for a while."
And despite the fact that it might not make sense to many people, I've found that this style of life works really well for me. I love what I do and if money can be used as a gauge of success (which I think it can't) I now make three times as much per hour as I did at my last job. Like I said, I don't see money as success, but it's quantifiable, at least.
Doing so many different things has allowed me to take skills I learned at every job and apply them to the next, combining everything I know to make the next better. In a world that is told to specialize, I like being able to do and understand as much as possible. The best part, is that for most of my life now, I've been a perpetual beginner. I'm in love with that learning curve.
Every time I start a new thing, I'm right back at the beginning, which helps me understand the learning process and what it takes to go from zero to (relative) competency. This has brought me a passion for teaching and understanding how to best explain difficult subjects to others.
Walking into 25 businesses per day asking if they wanted an insurance quote taught me to gently quiet the fear of rejection.
My time working with clients at a bank taught me that when people are upset, they mostly just want to feel heard.
Running an online business taught me how to work with partners that have different skillsets and different needs.
My time working as an audio engineer and studio recording musician in my early 20's (I know, I didn't even cover my early years yet) contribute to how I use sound in the videos I make now.
My intention in sharing this is not to try to impress you, but to simply share my path and what I've learned from it. While all along I've felt that I had been operating as best I could with the broken parts I had, I've realized that I might not be broken after all.
That's not to say that everything has been perfect, I've failed at more things than I could even count. But that's not because I'm broken, it's because I'm human–and you're not broken either.
Whether it's how you choose to work, live your life, the way you eat, or any other aspect of what works for you, just because you do it differently does not mean you're doing it wrong. And it's time to let go of this assumption that you're doing it your way even if it's the wrong way. If this message resonates with you, or perhaps you may not even know what assumptions you hold, I encourage you to try the below exercise.
I am (your name) and this is what works for me
On a piece of paper, in your blog, or a Google Doc, write the above sentence at the top and then fill the sheet with personal anecdotes.
Here are some of mine as examples:
I enjoy the learning curve of new and exciting things.
I focus better when I remove distractions from my environment.
I love creating and collaborating with other enthusiastic people.
There need not be any specifications or judgement around these things–I encourage you to just brainstorm a list of statements that describe what works well for you. You may find that you've been holding onto some assumptions given to you by others that simply aren't true. Let this list be an affirmation of what works for you and what you should fiercely embrace as a perfectly fine way to operate.
Intentional living is going to look very different to just about everybody that pursues it–and what makes sense and works well for one person, certainly might not for you, and vise versa. While this may be obvious, perhaps we can further embrace our strengths and our chosen way of life because of our unique perspective instead of in spite of it.
Holding onto the assumption that our chosen path is not "doing it right" helps no one. Whatever you have figured out that works for you does not mean you are broken, even if you do it differently from everybody else. And even if you haven't found what works yet, keep exploring, creating, and designing the life that makes sense to you.
If it works for you, you can be proud of whatever it is you discover.