In this video, I share a story about the answer to a question I asked when I was a 12-year-old, and how the wisdom can help you understand whether meditation, or any other habit, is working for you.
Whenever I hear someone say something that creates a profound impact on my life, I do my best to let them know. Amusingly, it's often something that the person doesn't even remember saying. Meanwhile, I'd been thinking about that moment pretty regularly for ten-plus years.
There is wisdom anywhere we choose to see it, sometimes we just have to change the context up a bit.
In this particular context, I was a 7th-grader in a science class taught by Mr. Bradley. The class had just started doing various experiments, testing hypotheses, and recording the results. On a particular day where we combined different variations of chemicals together, Mr. Bradley noted, "… make sure to write down when something happens."
I couldn't help but raise my hand to ask, "Well, what if nothing happens?" He spun towards me and said, "Well, nothing is something."
Well, nothing IS something!

Mr. Bradley, Anthony's 7th-Grade Science Teacher
I was 12 at the time, and at 35, I can honestly say I've reflected on that moment two or more times per year for the last 23.
It's easy to forget, isn't it? That as much as we expect a result from an action we take—weight loss from exercise, improvement from effort, peace from meditation—there might not be any result at all.
Meditation specifically is one of those things that doesn't really have an on-off switch and might not have much of an immediate result. In fact, it might actually make things feel worse initially. I've struggled with it at times, as the results of doing it tend to vary wildly.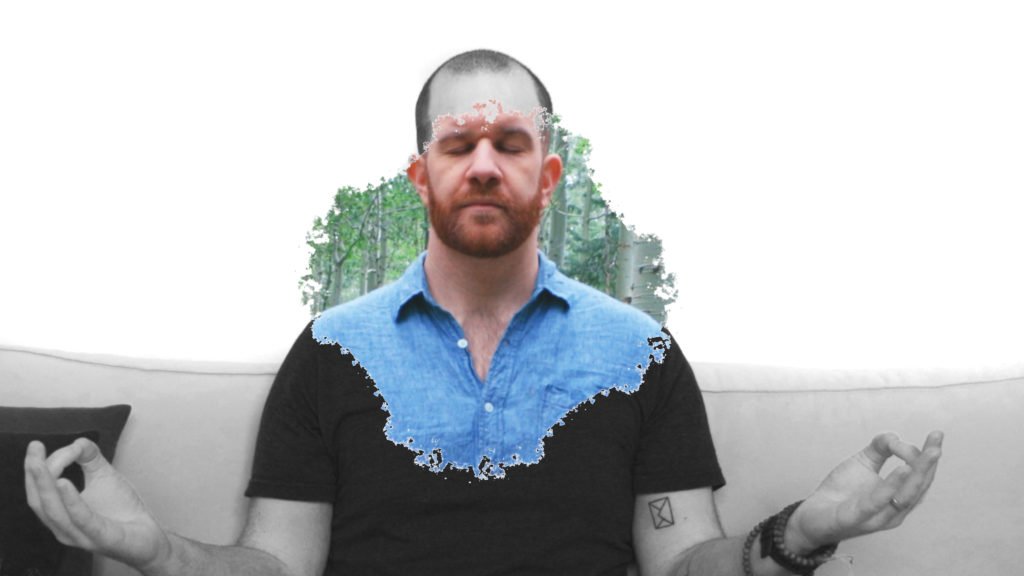 You can sit down, start a timer, and breathe for a while but it's never perfectly clear when all these well-documented positive effects are supposed to start happening.
It might not feel like the meditation is working at all—especially if you're placing a heavy expectation on what is supposed to happen.
My meditation practice has never been perfect—but over time, it has become one of the best ways for me to check in with myself and feel what I'm actually feeling.
With the help of our worldly and digital distractions, the brain is very good at preventing us from experiencing the realities of our, well, reality. It happens in dubiously unexpected ways, too.
Whenever I sit down to write, I always seem to come up with funny things that my brain wants me to tweet right that instant—that's why I created this focus launch list to deal with it.
I've found that the most helpful approach to building new habits, whether it's meditation or anything else, is working to release the expectation of results. While early results do affirm efforts—like seeing the weight loss in the first week of working out—negative results have the opposite effect.
We all know how discouraging it is to not see "progress" quickly.
With any new habit you're building, the point is to stick with it, right? So let go of the result and instead, allow your attention to focus on showing up for the action.
That's the thing: it's okay if nothing happens right away. If there aren't any wild swings in the results of your actions, that just means you're taking a more sustainable approach to it in the first place.
Remember that nothing is something, and just focus on what you can control. Seriously, don't be so hard on yourself—this is the kind of thing where just doing it at all is doing it "right".
If you find that the resistance to sitting down and meditating is getting lighter and lighter, then meditation is working. If you're able to tap into greater stillness during other stressful times in your life, meditation is working. Even if it's not entirely clear if meditation is working for you, taking a moment to be with (and do something for) yourself is never going to be a bad thing—even if it's only for a few minutes.
How you approach meditation is up to you. But remember to embrace whatever happens and keep in mind that nothing is something, too.