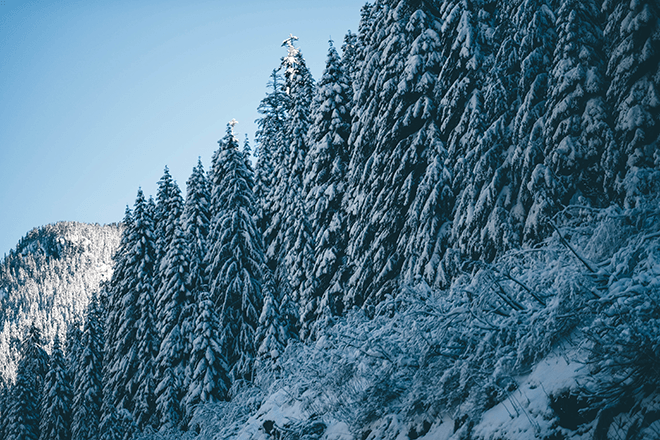 When you think about the holidays, what feelings come along with it?
I might venture to say that much of the original purpose of the winter holiday season has been lost amongst the retail-mania of Black Friday deals and finding the perfect gift for everyone on your list. While gifts can be a great way to show people you care about them, don't let actually spending time together get lost in the chaos.
Here are some ideas for a more intentional holiday season with friends and family.
Minimize Decorations Down To The Essentials
Okay, I know what you must be thinking. "Take it easy there, Mr. Grinch." Now, I don't mean get rid of everything. Just see if there is anything you can pare down to make your seasonal decorations more streamlined. Perhaps miniature decorations would provide all the holiday flavor you want but require much less work to set up and much less space to store. If setting up a million knickknacks and painting the town with red tinsel brings you the utmost joy, live it up, my friend. Live. It. Up.
Decorate With The Squad
Once you've streamlined the decorations, don't feel the need to set everything up on your own. Invite some friends over for a movie and wine night and spend an hour or two setting up the holiday furnishings while you chat and hang out. Rally the family for a weekend afternoon of decorating and cookie making. The finished result will be so much more enjoyable when everyone gets to be a part of the process. Doing so will give you the opportunity to explain the history behind particular ornaments, share stories and laughs about seasons past.
Plan And Pool Money For An Experience
While it does take a bit of planning in advance, talk to a friend or family members about an experience you think would be fun. Instead of exchanging any physical gifts, put all of your money towards an experience you all can enjoy together. For example, there are these new places called escape rooms where you get "locked" in a room and have to solve a series of puzzles in order to get out. Typically, there is a flat fee to participate regardless of how many people you bring in your group. Bring a bunch of people together to share the challenge and it costs even less per person.
Make Your Own New Family Tradition
Even though exchanging gifts has become a mainstream tradition with the holidays, it doesn't mean you can't create your own instead! I've always thought it would be cool to have family and friends contribute a small piece to a long-running project each year. Something like each person writing one page about their life and putting it into a binder where each year would be one chapter. How cool would it be to have that to look through decades later? If you're not into the physical binder, feel free to scan the pages and store digitally instead.
However you choose to celebrate, I hope that you have a wonderful rest of the year and I send all my best to you and yours. Here's to a more intentional holiday season for us all!
Did you like this post? You might also enjoy The Black Friday Experience or perhaps 25 Habits You Can Build From Scratch.