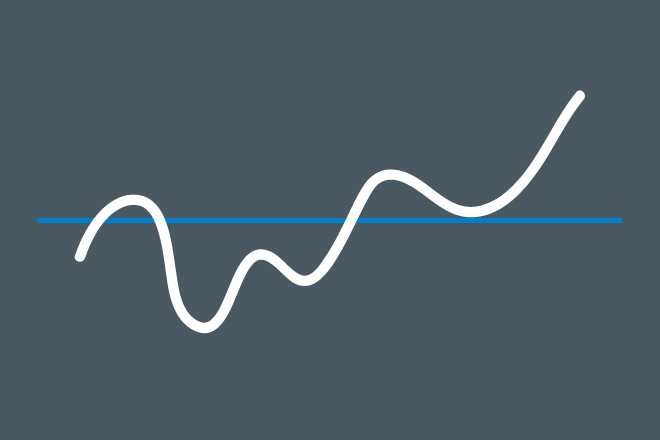 This month I'll be focusing on minimalism and decluttering as we're doing this fun minimalist challenge through November. I've found that embracing a minimalist lifestyle has helped calm the consumerism twitch and reduce physical distractions around the house.
Now that we're well into week one of the challenge (you can follow me on Instagram to see what I'm getting rid of) things are starting to heat up. Together with Laura, Sara, and Heather, we have this amazing Facebook group of almost 100 people committing to play the game along with us. I started crunching some numbers and realized the collective impact of this many people decluttering their homes.
43,710
That giant number is the total number of items that will be removed from — currently — 94 people's homes this month. Whether they be recycled, donated, sold, or trashed, that is a massive impact to our homes. It's hard to believe that number is attainable with such a small group, but it definitely is.
The result is incredible but we've found that it can seem like things are getting way worse when just starting out.
Sara posted the above picture of her basement during the decluttering process and it reminded me of a similar time last year when Amy and I started decluttering our basement. Ours was way worse than hers here and I remember the complete overwhelm that it caused.
To find the things we wanted to get rid of, we had to literally find the things we wanted to get rid of. Closets were opened. Shelves were cleared. Tears were shed. It got messy.
Looking around at all the stuff that we had accumulated was straight up painful. Before beginning the minimizing process, it was all neatly tucked away in closets, on shelves, and in boxes. As they say…
Out of sight, out of mind.
That's why so many people quit early in the decluttering process. Yes, it really is brütal to pull all of this stuff out from their hiding places. It's going to look a lot messier than it did before starting, but it absolutely gets better. It takes time, but it gets so much better than before.
As we go through the process again this month, it's definitely not as bad as the first time. We're starting to dig in as we prepare for days 15, 16, 17 and beyond, where it'll start getting difficult to find that many things to declutter each day.
It's now day four of the challenge and a total of ten things have gone out the door. An old dish, a brand new baking plank, old pair of chopsticks, and a decorative stone among them. Today I'll be looking at winter jackets and sweaters as the cold weather will soon be arriving to Minnesota. I'm thinking that I have a few things that would be best donated to help keep someone else warm this season.
If you're interested in playing along, it's not too late. Just jump in with us by starting today and find four items from your home that you'd like to get rid of and make it happen. If you'd like to follow along, subscribe for email updates in any way you'd like.
Last but not least, I'd like to thank Noelia Lewis, one of my favorite minimalism vloggers, for including the November challenge and Break the Twitch in her recent video. She's playing #minsgameBOSS with us this month and sharing through her instagram account. Thanks again Noelia!
Check out these posts from more challenge participants as well:
Want your blog included? Leave a comment below with a #minsgame related post address.