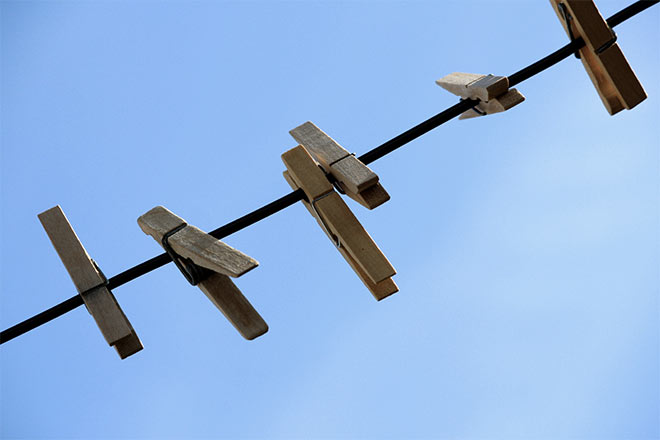 I used to hate doing laundry because it took a ton of time and energy to do load after load.
Sorting, washing, drying, sorting, folding, putting away. It was made worse by the fact that I would never do laundry by choice—only out of necessity when I ran out of clean underwear. I had so many clothing options that I didn't have to do laundry for weeks, or sometimes up to a month or more.
I'd always wear the clothing I most enjoyed first until they disappeared into the pile of dirty clothes and I'd move on to other clothing I liked less and less. Then at the last possible moment, lacking any reasonable remaining clothing options, I was left with a massive multi-load laundry project to tackle.
How I learned to enjoy doing laundry wasn't by figuring out a more efficient way; it was by doing less.
From donating 70% of the clothing I used to have, I spend significantly less time doing laundry now.
Now, it takes me about 20-25 minutes of actual labor to wash and fold all of my laundry (not including time in the machines).
I have a dark hamper and a whites hamper, which all my clothing go into as I take them off. If the item can be hung again, there is plenty of room to easily hang it back on the rack in my closet. When I run out of undershirts or underwear, I do two loads of laundry (one dark and one white) and reset 100% of my wardrobe. Minimalist laundry is much easier than what I was doing before.
I've learned to enjoy the process of caring for my clothing.
Unfortunately I didn't realize the real culprit for years. I resented the time and energy it took to wear, clean, fold, and put away clothing that I didn't even like that much.
As I've mentioned in a previous article I believe that time is my most valuable asset.
Why was I giving so much of it away unnecessarily to inanimate objects I didn't even like?
The biggest change of all, is that I actually enjoy doing laundry now. I see it as my way of giving back to the items that take care of me as I use them. They keep me warm, comfortable and happy every day. By washing, folding and nicely putting away these items, I show my appreciation for their service.
It may seem a little strange, but once I got rid of all the excess I was able to appreciate what was left so much more. I was only giving my time and energy to the clothing that I truly wanted in my life and made me feel great. The results have been profound.
I don't really have to choose what to wear anymore.
I've taken this a step further and started wearing the same few outfits over and over again. It's been proven that by reducing non-critical decisions throughout the day we make better ones when it actually matters. I appreciate never having to think about what to wear in the morning, which improves the quality of my morning routine.
On a normal day I look like this (goofy grin included):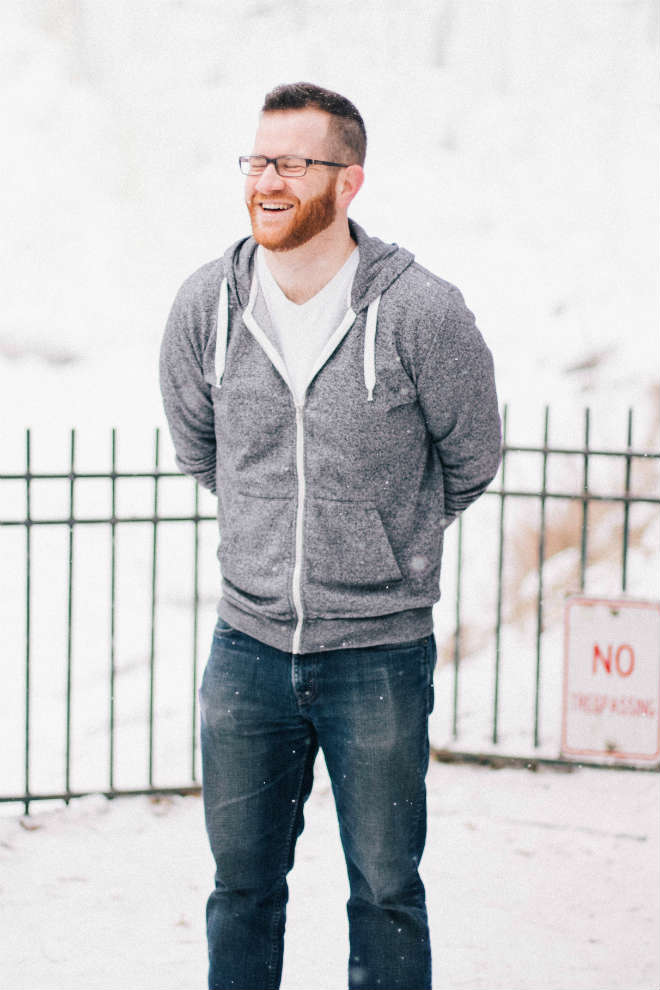 Having less choice on what to wear has boosted my self-confidence
By wearing the same few outfits all the time, I suddenly feel less defined by and attached to the clothing I wear. I'm making a conscious decision to wear what I have and to let go of the potential judgement from others.
I'd rather interact with others who judge me based on my character than what clothes I may be wearing that day. So far no one has said anything about me wearing the same pieces of clothing over and over and I don't expect anyone will.
Mundane tasks will always be mundane, until we choose otherwise.
The boring, chore-like things we all must do in life will never become 'fun' on their own unless we approach it differently. It is up to us to create an environment and mental attitude that allows us to take satisfaction in the small processes that make up our daily lives.