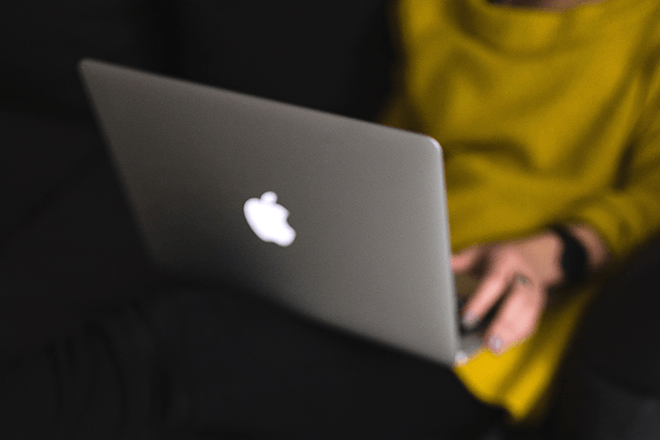 As I look back on the past several years, there is one decision that has been the most influential: when I decided to start a blog.
It wasn't immediately clear how my life would change when I registered breakthetwitch.com on November 17 in 2015. But having a place to explore my intentional living journey while sharing and connecting with others has taken me to places I've never expected.
With all that I've learned and all that's happened, I'd recommend you start a blog as well.
There are many reasons why it's a great idea to start a blog, and I'd be willing to bet doing so is simpler than you think. You'll see further down below that having your own domain name (www.yourname.com) and blog is inexpensive and just takes a few minutes to set up.
In my experience, a blog is a place where your ideas can live online, where you can share your progress during life changes, and inspire others to do the same. Even if you don't know exactly what you might want to write about, starting is one of the best ways to find out. It might feel like a scary thing to put your words and opinions out there, but doing so creates real conversations, connections, and inspiration for others to do the same.
The decision to start a blog has another longer-term benefit.
Eventually, if enough people resonate with your message, opportunities will come to write books, launch YouTube channels, and generate other income streams. There is immense value in sharing what you learn and what you know as you go along.
But to do any of these things, you need to know where to start. Luckily, I've got you covered on the steps to start a blog.
I'd recommend following these steps to start a blog:
Find a topic or niche
Pick a name for your blog
Choose a hosting provider
Install WordPress and theme
Start writing!
1 / Find A Topic or Niche
If your goal is to gain a large audience as soon as possible, the best way to stand out from the 83 million plus new posts written each month is to find a very specific niche and write extensively about that topic. You may have a topic to share that you're incredibly passionate about, or just want to update family and friends. You may not care about building a large audience or you may want to generate income from your blog more quickly.
Most likely though, making any sizable amount of money from a blog will take time—perhaps upwards of several years. It's certainly possible though, and there are definitely success stories. I've seen many friends who have grown their blogs to sustainable business over five to ten years. As such, my advice will gear more towards building up a committed, sustainable audience that will grow with you over time.
What Do You Want To Learn?
One of the best ways to start blogging is to write about your own journey as you learn about a topic that you're interested in.
You may be thinking that you need to be an 'Expert' before you start blogging about your topic, but that's simply not true. Some of the most interesting bloggers that I follow are sharing what they're learning and the mistakes they make along the way. Don't be afraid to share your journey, even if that journey includes a few "failures" and setbacks.
For example, if you want to start a blog about building a tiny home, the best time to start writing is now, when you know very little about it. This allows you to write from the perspective of what it's like to be a beginner. As you write, you also reinforce what you're learning and think about it in a more substantial way by teaching it to others.
Many popular blogs started with a journey.
Becoming Minimalist began back in 2008 when Joshua Becker started on the minimalism path with his family. Mr. Money Mustache rose in popularity as he shared his progress towards early retirement. Cait Flanders shared her story as she went on a shopping ban for a year and implemented other mindful budgeting tips into her life.
What this shows is that readers like to be brought along for the journey in an area of interest. The key is bringing them in, and once they get to know you, they become invested in your experiences, thoughts, and growth. And if you're offering lessons and advice based on what you've experienced, readers are learning along with you.
Specific, But Not Too Specific
There's no exact science for how specific your topic should be. In general though, the more extensively you focus on the particular topic, the more quickly you'll become known as an expert. On the other hand, you don't want to make the topic so specific that it's limiting and you eventually lose interest in writing consistently about it. If you tend to be interested in many things, you might consider having a broader scope.
Your topic of choice should also leave some room to grow and evolve over the years. There are a few blogs that have gained large audiences and generated income within the first year, but that's generally not the case. The majority of the popular and profitable blogs have taken multiple years to build up. So it's best to choose a topic that you can see yourself expanding over a period of time. Just know that being too expansive may come at a cost of taking longer to establish your reputation and expertise.
For example, when I started Break the Twitch, it was mostly a blog about minimalism. As time passed, I found myself experimenting with habits as another important part of intentional living. About a year later, creativity came along to round out the three pillars of intentional living—minimalism, habits and creativity.
2 / Pick a name for your blog
If you already know what the name of your blog is going to be, that's great! You're one step ahead. By using the tools within this hosting provider I recommend, you can see what domain names are available and move on to the next step.
If you're not sure, that's totally okay. This is your opportunity to be a little creative, but also intentional. There are multiple approaches to this step, so read through and consider the following.
Be Memorable
There are a myriad of domain extensions (also known as top-level domains) available—just about anything you can think of. In addition to the more common ones such as .org or .net, there's also .coffee, .info, or even .style. However, out of all the options, .com is still king. While there's likely more flexibility in available domain names with the newer extensions, it's still recommended to get a .com domain name if possible.
You want the name of your blog to be easy to remember, so try to avoid complicated, jargon-heavy, or easily misspelled website names. Choosing a name for your blog isn't a good time to be overly clever, unless it helps with recognition and memorability.
While there are many websites with tools you can use to see what domain name are available, some of the tools have bots that will register available domain names that you've searched for if you don't buy it through that site that day. I highly recommend working directly in Bluehost, which has the tool right in their easy, step-by-step process.
Tell People What They Will Learn
If the name of your blog tells people exactly what they're going to learn, that helps the people you want to help find and remember you. It also helps search engines properly categorize your site and serve it up to more viewers.
To continue with the example of Becoming Minimalist, the blog's name tells people and search engines what the site is all about. As a human, we can guess from the name of the blog that you'll learn about minimalism. Search engines will identify the word minimalist in the website name, and this helps the ranking of the website when someone does a minimalism-related search. There are definitely other factors that contribute to your website's rank in search engine results, but the more keywords you can give the search engine for what your website is about, the better.
It's Ultimately Up To You
Ultimately, the name of your website is up to you. If you have a name you're absolutely in love with, go for it!
When I came up with the name Break the Twitch, it didn't follow the general advice of telling people exactly what the blog was about, but the name was memorable, piqued people's interest and resonated with me. Another tip, is to not use words like "the" in the middle of your domain (oops). This makes your own blog much more likely to pop up when people search for it. For example "Break the…" could populate, "Break the Ice" or, "Break the Internet." If my blog was named "Break Twitch" it would likely come up after just typing "Break Tw…". So learn from my mistake and see if you can do better yourself. 🙂
Many people also use their name as their domain name with great success. This is a smart option if you don't have a domain name in mind, but it can be difficult if your name is very common. What's nice about using your name is that the blog can evolve over time, changing with your interests while maintaining your audience. You never have to completely rebrand if you decide to change directions, which is great!
Whatever domain name you decide on, what's most important is that you like the name. Once you've chosen your blog name, you can register it through this step-by-step process.
3 / Choose a hosting provider
Once you've decided on what your blog will be about, and have a name in mind, the next step is to choose a hosting provider. This is a service provider that stores the files and articles for your website.
There are free options (like wordpress.org) but there is a big perception difference between having a blog that is myawesomeblog.wordpress.org, versus myawesomeblog.com. When you pay for the hosting service, you own all of your content and have full control over what happens to it. Most services that provide free hosting either make money through advertisements, collecting data, or otherwise. Owning your content and your own website is the right choice for the long run.
I'd recommend choosing greater control and ownership of your website by hosting it with Bluehost.
Bluehost is an affordable option with packages starting from $3.95 per month to fully own your blog and content. I've used the service for multiple websites that I've built and have been very happy with the services they provide.
Once you sign up for an account and select your monthly plan, you can register for a free domain name which is where your new blog will live online.
4 / Install a platform and theme
Once you've registered your domain name, it's time to choose a blogging platform and theme. If you think about your hosting provider is a house, your domain name is the street address, and the blogging platform and theme are the walls holding the house together.
I use WordPress as my blogging platform, and it's the platform of choice of many other successful websites. If you've chosen Bluehost as your hosting provider, there are step-by-step instructions on how to install WordPress. Within WordPress, there are many free themes (the design and look of your website) to choose from. If you'd like a more customized theme, there are paid versions available.
I personally love and use the Genesis framework, which allows much more flexibility and options than the standard WordPress theme. Once you purchase the Genesis framework from studiopress.com, you can choose the exact theme that you'd like.
5 / Start writing (and publishing)
The last step of how to start a blog is to start writing. And make sure you're publishing what you write! I would challenge you to publish your very first post the same day you set up your blog. Just start putting it out there!
In my first few months of blogging, I had dozens of half-written drafts sitting in WordPress. Spend the time to write good content, but don't fall into the trap of editing endlessly and never publishing. Publishing the first few posts may come slowly, but know that it gets easier the more you write!
Ready to get going and start a blog? Go through the steps above and start writing!
Affiliate note: I am partnered with Bluehost and StudioPress and will receive compensation if you choose to use their services through my link. I've used Bluehost for many of my websites and can confidently recommend their services. This very blog runs on the Genesis/StudioPress framework and I love it dearly. It costs you nothing and helps support my work with Break the Twitch. You can read more on my affiliate disclosure—cheers!