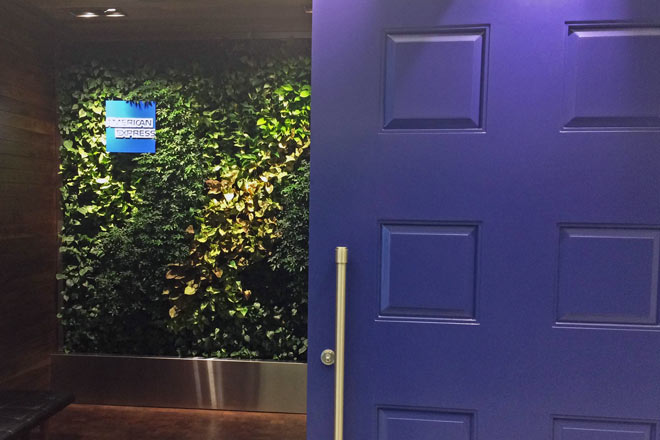 After a long weekend in Las Vegas, I found myself at the airport 10 hours early for my flight.
I had experienced as much Vegas as I could handle, so I decided to head the airport with the other gentlemen who had much earlier flights. After going through security, I wandered around the airport and came across the American Express Centurion Lounge—an "exclusive" lounge for American Express cardholders.
After realizing that I was going to be hanging around for a tremendous amount of time, I inquired about the cost and benefits.
A 24-hour pass for $50 included high-speed WiFi, unlimited drinks, a full meal buffet, plenty of seating and napping options, a beautiful shower facility (yep, I took a shower), and more. I figured if I ate two or three meals here I'd get my money's worth in food alone.
I went ahead and purchased the pass.
Seven hours later, I can definitively say that the expense was worth it to me. It's the first time I've ever done it and something I never thought to try before today.
This got me thinking about what it means to live simply, and if minimalism and luxury can intersect.
When can extra costs be justified in order to make life easier for oneself?
If I hadn't paid the $50 for a pass, I wouldn't have had very comfortable seating the airport. They only had single chairs to prevent people from napping on them in the regular terminal. With the pass, I also didn't need to worry about where I'd charge my laptop or phone, or any of the other airport logistics.
While I feel what I did was aligned with my desire for a simple, experientially focused lifestyle, some may view spending money on such an upgrade as a waste and not an example of simple living.
However, what I've found is minimalism has made these kinds of more luxurious experiences possible. I can argue that paying for what might be considered a luxury upgrade actually saved me money and kept my airport experience more simple and enjoyable.
My life tends to be much more enjoyable when I'm able to focus on the experience—even if it costs more sometimes.
What do you think of the intersection of minimalism and luxury? Is simple living limited to not spending excess money or can it also be spending intentionally to provide a great experience for yourself?