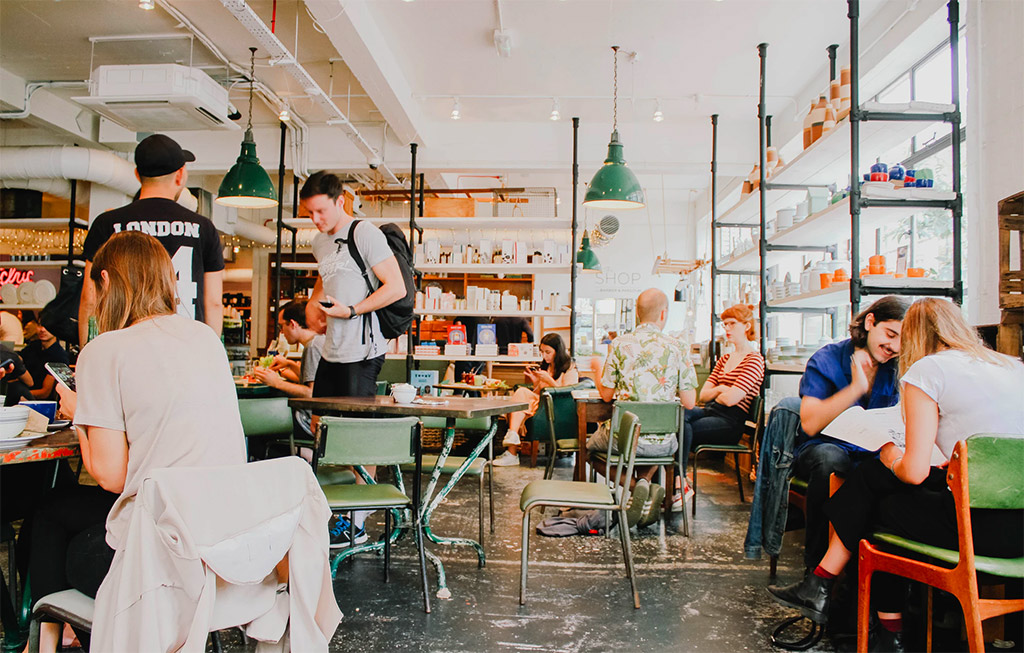 There's something magical that happens when working in a café or quiet library surrounded by other focused people. Away from your day to day environment, there's an element of public accountability to stay on task. It turns out, there's some science behind this effect. It's a phenomenon many of us have experienced before, perhaps without even realizing it.
It's been shown that simply having another person around can help you become more productive while working on certain tasks. This effect is reflected in a concept used in ADHD treatment called the body double.
Especially because I tend to get my best writing done in cafés and in shared work spaces, the pandemic has been particularly restrictive in that way. It's been a tough adjustment along with the many others—but we've made a great alternative with Zoom video calls in our community.
Even if the person isn't assisting with what you're working on, body doubling can help you stay focused
If you've ever studied in a busy library or with a group of friends at a coffee shop, you've likely experienced it yourself. You're more likely to be productive and focused when you're around other people being productive and focusing, too. This is especially true when you feel a sense of accountability to the people you're with.
That feeling of focus and productivity is exactly why we started doing focus group sessions with our community members all over the world. In these scheduled sessions, we come together online to co-work on silent video call meetings for 90 minutes. We start each session by sharing what we're working on and then update each other on our progress at the end of the session—along with a short chat to catch up, of course.
Many community members use the focus group sessions to work on the things that need an extra push that body doubling can provide. You may be wondering exactly what kind of things people are using the focus group sessions for.
It can be hard initially to think of ways to use the productivity effect experienced from these focus group sessions. But there are certain tasks and projects that pair especially well—particularly ones that are dull, big, or more taxing.
7 Ways To Use Focus Group Sessions To Improve Productivity
1 / Writing projects
Let's face it, starting from a blank page or delving back into a sprawl of thoughts that don't yet make sense is one of those things we often want to put off. We see people working on novels, articles, newsletters, or blog posts all the time. Using the focus group sessions to tackle those writing projects, big and small, is a common occurrence.
2 / Studying or research
Similar to when we'd head to the college library to study with friends, focus group sessions are great for studying for exams or doing that research you need to do. Whether you're at the undergraduate, graduate, or PhD level, you'll have more accountability and motivation to get that work done.
3 / Email and other administrative tasks
If you're someone who hate going through email, this one's for you. Using the focus group sessions to get through those pesky emails in your inbox is a frequent thing we see. Whether it's email or those many small, but important tasks that often are pushed to the bottom of the list, you'll have a solid chunk of time to work through them.
4 / Learning a new skill
A lot of the time, we have the best of intentions to learn a new language, learn how to code, read a book, or practice an instrument and never actually do it. The task might feel overwhelming and too big to even start on. With the focus group sessions, you will have set times to work on it bit by bit with the dedicated time.
5 / Big scary projects
We all have those big projects you're overwhelmed by or a passion project you never seem to make time for. Perhaps you're thinking of finally digitizing and organizing those family photos. Or working on a business idea you've always wanted to start on. The focus group sessions provide solid chunks of protected time for you to make a little bit of progress on those big projects.
6 / Ideation, planning, or brainstorming
Sometimes we just need time to think, plan, and reflect on what we have going on. Use the focus group sessions to lay out a meal plan for the week or to brainstorm ideas. Additionally, you could set up your bullet journal, do a brain dump, make a to-do list, or simply get organized.
7 / Anything you've been avoiding or putting off
Whether it's taxes, invoicing, or troubleshooting an issue—whatever it is you've been procrastinating on is an excellent activity to bring to a focus group session. Oftentimes, the tasks we feel the most resistance to are less intimidating when we name it and work on it in the presence of others.
So there you have it. I hope you found these ideas to increase productivity with body doubling or with our scheduled focus group sessions helpful! I also hope to see you at a focus group session in the near future.