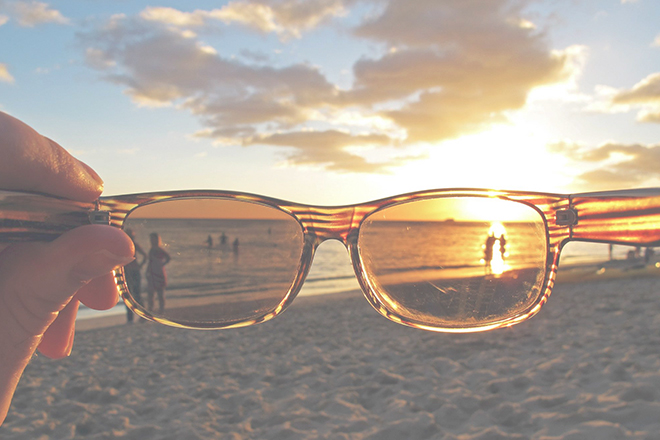 With all this talk about vision, it may be a bit frustrating if you're struggling to find your own. In order to answer 'how would you spend your ideal day' there are a wide range of aspects to consider. It's completely understandable that you might not know where to start, but by considering these different areas you'll be well on your way.
Don't put too much pressure on yourself to have the 'right' vision. Life really is a journey of experimentation and personal growth through failure — it's just as important to find out what isn't the right thing as what is.
Something to consider is that there might be a part of your ideal day that you don't even know exists yet. Imagine that.
As you get closer to your initial vision in the coming weeks and months, it will most definitely evolve along with you. Remember that your vision is flexible, and will look different for everyone.
A goal is not always meant to be reached, it often serves simply as something to aim at.
― Bruce Lee
Grab a warm beverage and a piece of paper to jot down your thoughts, feelings, and reactions to these nine areas. In order to build up your vision for your ideal day, walk through these steps and write down your considerations for each of them.
General Schedule
While I've heard stories of becoming a morning person, it is more important to find ways to adapt to your natural bioclock. Unfortunately, most jobs are not conducive to those who prefer the twilight hours. In the long term, it's possible to make a shift into something that does work better. With that in mind, what is your ideal schedule? Do you want to wake up to an alarm every day, or would you prefer sleeping in? Consider the times you've found yourself to be the most energized, productive and creative. What would a schedule that works around these energized times look like?
Health
If you are living your ideal day, I'd imagine you would want to keep living it as long as possible. The CDC says that it's critical to get at least 30 minutes of exercise five times per week (that's 150 minutes per week). Consider fun activities like going to a rock climbing gym, going for walks, riding a bike, playing a sport, or simply doing air squats at home. Think of some things that you have enjoyed doing in the past, or something you do currently that gets you up and moving. This is an important part of ensuring many more ideal days to come.
People
Who are the people in your life that you want to be around? Your family, close friends, neighbors, and so forth. Firstly, where are those people and are you able to see them as much as you'd like? Time spent with screens held up to our faces doesn't count. Write down the names of people in your life that leave you feeling energized and positive after spending time with them. Those are the people you want to incorporate into your regular life. Not all of our relationships can be energy-positive relationships, but we can focus on making sure we get enough of the ones that are.
Creativity
When we work on a challenging problem that we're passionate about, we enter a state of creative flow. What are the things you like to work on that bring you into this flow state? This could be a hobby, an art, or perhaps a trade skill that you enjoy. I've been playing piano for a long time and it has always been relaxing and enjoyable for me. Only recently did I realize that it both challenged and energized me if I did it on a daily basis.
Long-term Goals
There are seven days of the week and someday isn't one of them. Take some time to think about the things that you've been avoiding, dreaming of, or simply haven't taken the time to do. Some might call it a bucket list, others a dream that they've had for a long time. What might that thing look like if broken down into daily chunks of time? Or rather, what might be something you could do on a daily basis that would get it done? For example: if you want to travel to South America, you could practice spanish for 10 minutes per day and put $10 per day into a savings account for the trip.
Relaxation
When do you feel the most relaxed? What are the things that ease your stress and rejuvenate your spirit? It is important to remember that relaxation is productive — it's charging the batteries for the next round of life. Many historical creators take a nap, or sometimes multiple, during their daily routines. It all comes down to what feels right and what activities ease your mind and soul. This could be a nap, meditation, reading a book in big chair under a sunny window, or even playing video games. Whatever it is that helps you decompress — write down a few ideas.
Location
As my home city reaches temperatures of twenty below zero, I often question my decision to live in such a place. I do enjoy the balance that the changing seasons provides. Our brains are comparative engines — simply comparing conditions of different situations to the next. It knows not to appreciate the warm weather unless it also knows the pain of the cold. Do you appreciate the value that shoveling a sidewalk brings or would you prefer to avoid it all together? Consider your neighborhood, its walkability, how close you are to the things you need and people you tend to get along with. Your vision might be right there at home or it might be thousands of miles away on the the other side of the world. Take some time to consider what feels right.
Income
There are lots of ways to make money, and depending on how you make your income now, your vision may or may not be different from what you already do. If you enjoy your work, then it simply becomes a part of the ideal day you visualize. If you do not, spend some time thinking about the things that you may like to do to earn money. In the last post I wrote about minimalism and how it opens up opportunities to find your vision. There are many ways that you can alter your lifestyle to require less income or perhaps less consistent income.
Priorities
There are things that might not fit into any of the above areas that are very important to you regardless. It may be bed time stories with kids or making a healthy lunch for them before they go off to school for the day. Calling your sister to talk about the latest in life and the world. Finally, write down some of the things that you absolutely want to do on a near-daily basis.
Your Turn
At this point, you should have a good idea of what elements might make up an ideal day. Don't worry if you're still not sure — take another ten minutes or so to think about some areas that I may have missed. If you think of any, leave a comment down below to help other readers with their own visions.