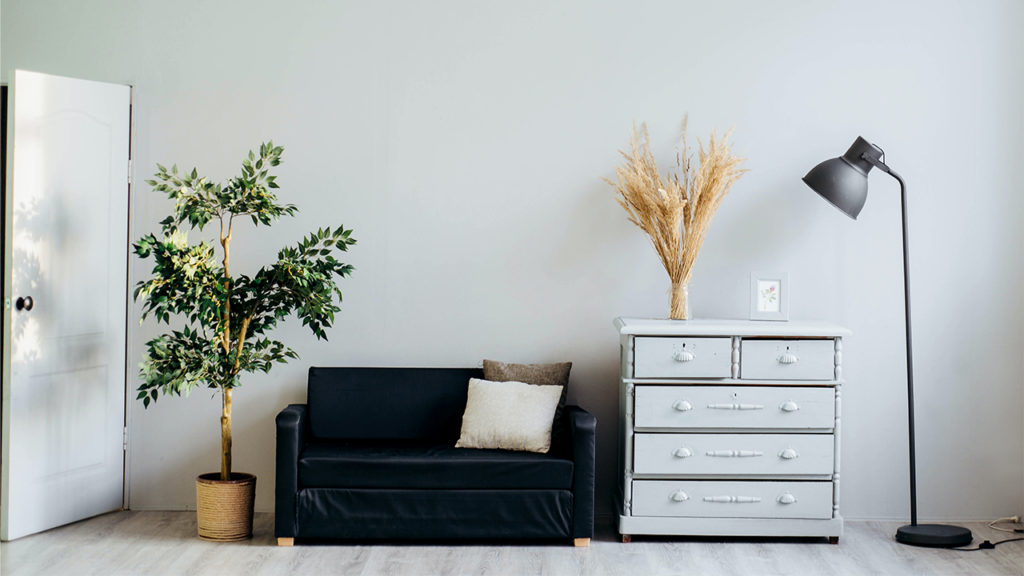 If you're new to minimalism or considering becoming a minimalist, it may be helpful to learn about why I became a minimalist and why I continue to use minimalism as a filter for my life.
Minimalism has become a filter for the decisions I make in my life. Before minimalism, I tried buying happiness through numerous purchases on Amazon, and it didn't bring me joy (pun intended) to see how much all my purchases added up to over the years.
Pulling four years of my Amazon purchase history resulted in a rather large number. It was after seeing the total and the same purchase patterns happening over and over that I embraced the idea to become a minimalist. In fact, it's also the reason behind why I started Break The Twitch. Seeing the "Twitch" of the one-click purchases made me realize that the Twitch also applied to many other areas of life.
The Twitch is not just limited to one-click purchases. Think about checking our phones, think about social media, scrolling through the timelines and endless newsfeeds. The Twitch encompasses the impulse actions that do not align with our long-term vision of health, happiness, and purpose in our lives.
Since embracing minimalism, I've seen several significant impacts in my life. Below are some other reasons why I chose to become a minimalist.
Greater Flexibility
Another reason I became a minimalist is because of the greater flexibility that comes with the lifestyle. If you don't have monthly payments on expensive or luxury things that stretch you beyond what you're able to reasonably afford, you'll have more flexibility in life. This flexibility provides you with more leeway in your budget and your schedule to experiment with a life change, try new things, or travel on a whim.
More Space, Less Clutter
Aside from flexibility, I became a minimalist because minimalism creates space. It creates space to find ourselves and what's important to us. This space results in greater clarity because of clutter's absence—be it mental, digital, or physical clutter. With greater space, there are fewer things to distract you from what really matters to you. With more space and less clutter, I've been able to realize that I love traveling. Before embracing minimalism, travel felt more out of reach and too much of a hassle, along with being more unaffordable.
I've been able to afford to travel more since I became a minimalist. With greater flexibility and space, I've been able to take on fantastic opportunities to volunteer my time in other countries that have let me give back in a meaningful way. Those are things I could not have done had I not embraced this lifestyle.
Less Clothing Maintenance
One thing I've been enjoying since becoming a minimalist is how much less time laundry takes. Honestly, after getting rid of about 70% of my clothing, my life has gotten so much easier. I only have to do about two loads per week or so—one load of dark and one load of lights. I fold them up, the clean clothes go into the closet or drawer, and I'm done.
Before, I would have piles and piles of laundry overflowing the hamper. I found that I was feeling resentful towards giving time to clothing that I didn't care about. There was this recurring process where I'd end up wearing clothing I didn't even like once all the clothes I liked were worn and in the dirty laundry pile. Then I'd end up having to wash and take care of loads of laundry consisting of many pieces I didn't even like, and the overall process was taking too much of my time.
If you're interested in ways to declutter your clothing, consider these popular decluttering methods. Courtney Carver also has a fantastic program called Project 333, and I would highly recommend you check it out. It's a framework for creating a wardrobe that will work well for you.
Increased Confidence
Yet another reason why I became a minimalist is that through the process, I noticed I was becoming more confident. Now, this was a result that I didn't expect. It was pretty strange when I started feeling this coming through. As I began getting rid of things around me, I started to realize that I was not attached to those things—that my value had nothing to do with my possessions.
I grew more confident in deciding which items I needed and which items I could let go. Going through the decluttering process helped me realize that I never needed many of the items in the first place. That I'm fine without those items.
I genuinely believe that there's a type of minimalism that works for everyone. It's normal to feel intimidated when you hear the word minimalism. I often see a visible recoil whenever I say the word to someone in a conversation until we talk more in-depth about it. It's only after a lengthier discussion that I see an enlightened look or a sense of relief when they learn more about what minimalism can look like.
When they learn that minimalism is more about the idea that we don't have to chase the things we don't want to chase, it becomes a lot less intimidating. Through minimalism, we can create more flexibility, space, time, and confidence to live a more intentional life.