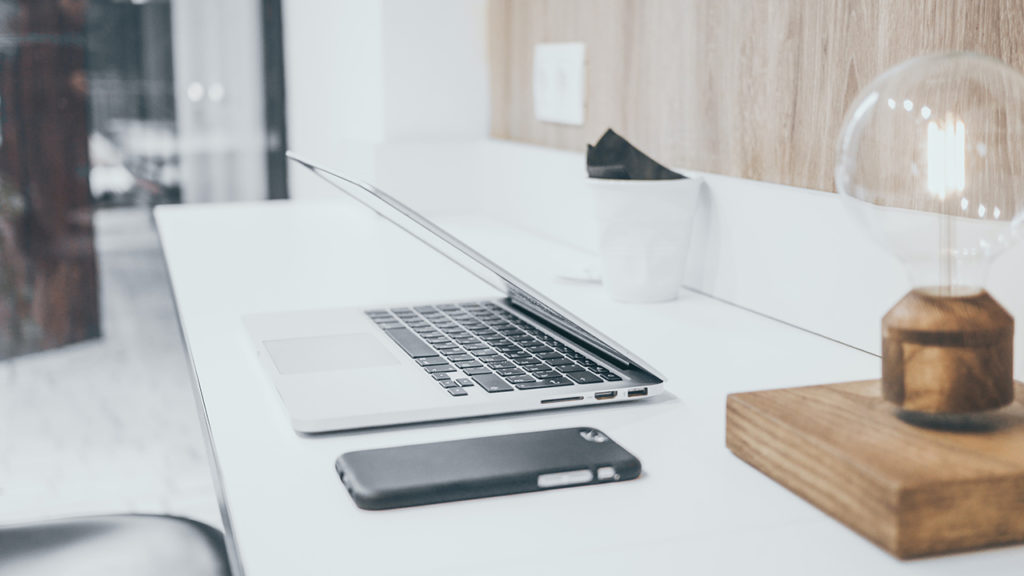 While Amy and I have been working at home together for a few years now, we found we needed to adjust our practices when the pandemic started. Pre-pandemic, working at home with your partner already came with its challenges. In a pandemic situation, all bets were off.
For much of the world, the pandemic quickly uprooted major facets of day-to-day life. There will be lasting shifts in our cultural landscape from what's happened in the past year. Many companies are likely to continue going fully remote. More meetings will be done virtually than face-to-face compared to before. There's a greater need for the home to be multi-faceted in its functionality and use.
Over the years, we've learned about what works and what doesn't when you're working at home with your partner. It really has been an evolution of sorts. We started out sitting side by side in a small "office" bedroom in our old Minneapolis home, to having separate work areas in the house now in Phoenix.
We decided to talk through our experience working from home together—what we've learned, and what we'd recommend to others in a similar situation. If you're still adjusting to making work-from-home work-for-you, read on (or check out the video below).
Tips For Working From Home With Your Partner
1 / Intentionally create some separation
Especially if working from home is a relatively new arrangement, you're likely not used to spending all day, every weekday, with your partner. It can be easy to fall into the habit of not giving each other enough space—especially when it used to be there by default.
Back in 2018 when we began working from home together, it seemed like a good idea to have all the equipment and desks in the same place. However, it didn't work out so well in other areas as we'll discuss more below. We have separate working spaces now, which has made it easier to focus and to do our best work.
As annoying as commutes can be, driving or biking to work and back each day is actually built-in decompression time. This transition time tends to go away completely when working from home. You can find other ways to transition from "work" to "home" mode so there's more of a separation.
2 / Allow focus blocks throughout the day
As we all know here at Break the Twitch, uninterrupted focus is worth its weight in gold. It's nearly impossible to focus effectively if you're asking each other questions or sharing things every few minutes.
While it's tempting to share with your partner the second you think of something, it's better to establish boundaries and guidelines for focus blocks during the day.
60 to 120 minutes of uninterrupted work time is my recommendation. It usually takes around 15 minutes to even get into this type of focused flow, so do your best to not interrupt when your partner is in the zone.
It can help to create some simple, visible guidelines that make it easier for your partner to see that you're doing focused work. Indicators like "having headphones on" or having a small colored light you can turn on when you're focusing can help. Having a Time Timer can be a wonderful visual indicator with the benefit of showing when you're expecting to be done.
Test and establish the rules that work best so you each can do your best work. While we can't control everything, even the smallest distractions can pull us out from a deeply focused state. So work together to create specific guidelines that work well for each of you.
3 / Same team!
There will be times when things are more frustrating, and communication wires get crossed. It's bound to happen. When exchanges become more casual and interspersed, communication tends to be less clear and concise.
During these situations, Amy and I like to use the callout, "Same team!" It's a lighthearted, humorous reminder when we have temporarily forgotten that we're both working towards the same thing.
Imagine two soccer players on the same team, running after the ball and elbowing each other—each preventing the other one from getting the ball. Then imagine a coach screaming, "SAME TEAM!!" from the sidelines at the top of her lungs.
During these times, it's good to remember you're both working toward the same goals (hopefully—at least, that's the assumption here). Take time to step back and make sure you're communicating fully and effectively. Misunderstandings about issues you're actually aligned on are a huge waste of energy better used for almost anything else.
4 / Schedule meetings like you would in an office
Schedule specific times to sit down and discuss priorities, household tasks, or whatever else needs to be done. Try to keep the meetings as light as possible and slow the pace down. It helps a lot when you do what you can to make the meetings more fun and positive.
It feels overly formal, yes—but that's actually the point. Especially if you're working on the same projects or business together, work-life balance becomes a thing of the past. At times, we'll inadvertently discuss deadlines while washing the dishes, or make decisions while eating dinner. It's almost too easy for everything to all mesh together. The stress from never being fully "off" of work can build up over time and lead to burnout or exhaustion.
5 / Learn each other's working styles and adapt
Each one of us has a different working style and energy flow during the day. One of the fun parts about being in a relationship is that opposites tend to attract, which means that working styles may likely differ. If you're working at home with your partner, any differences between the two of you will need to be accommodated.
Some people need more of a 25 minutes on, 5 minutes off, Pomodoro-type situation, while others work best in three-hour chunks. Psychologically, it may be difficult to work when you don't see the other person working at the same time. Perhaps the other person is taking a mental break by playing a game or checking social media while you're working. Do what you can to trust that the other person is doing what's best for them.
Most importantly, understand that each person works differently, and trying to force your own working style upon someone else doesn't really work. In the end, the other person works best if given the space to do so on his or her terms.
6 / Take it day by day.
There is a lot to consider and learn when adjusting to a new work-from-home situation, so remember to take it day by day. Do what you can to stay flexible and communicate in a kind and honest manner with the other person. It's always best to approach any disagreements with curiosity, kindness, and creativity, rather than with annoyance or blame. No matter what happens, the situation will evolve over time, and you'll adapt along with it!
If you know someone who could benefit from these tips on working at home with your partner, share this article!