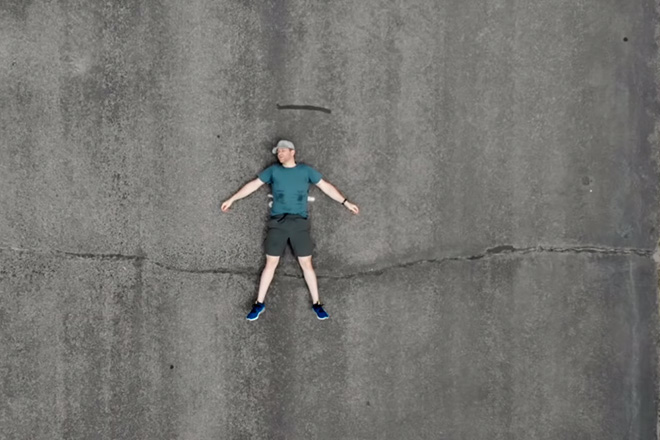 Last year was a milestone for me in eating healthier and keeping up a fitness habit (averaging 3.5 times per week). I'm feeling and looking better than I ever have and would like to share what I've learned over the past year in a three-part Healthy Habit series.
We'll kick off the series with how to start and keep healthy habits, followed by some fitness tips, and what I've learned about food and supplements (as someone who gains weight seemingly from just looking at carbs).
I'd like to caveat that everything I share is purely based on anecdotal experience. I'm not a doctor, nutritionist or medical professional. Before starting any diet, supplement or exercise program, consult your doctor or an appropriate professional.
With that, here's what I've learned about how to start and keep healthy habits.
1 / Start smaller and easier than you think
Building a habit is more about repetition—being able to show up and do the work over and over again—than it is about getting results as quickly as possible. There are tons of products and companies out there promising big results in a short amount of time. But with health and fitness especially, it's about continuously doing the small actions or else the results simply don't stay.
If it's fast, it's probably not going to last. When you start small, it reduces the resistance you feel towards doing it consistently, which leads to a higher likelihood of lasting change.
2 / Change your mentality and language
One thing I've found to be helpful is simply changing how I view and talk about working out or eating better. Instead of saying, "Ugh, I have to go to the gym today," realize it's not true. It's a choice you're making—and one that not all people get to make. So try saying, "I get to go to the gym today," or "I'm making a choice to go to the gym today."
I found that after a couple months of working out regularly and talking more positively about it, I started to crave going to the gym. Working out became something I looked forward to every single time.
3 / No complaining allowed
One rule my wife Amy and I made really helped in building a fitness habit. If one person was more motivated to go to the gym, the other person wasn't allowed to complain or drag the motivated person down. That way, it'd be the more motivated person that day that got the less motivated person up and going.
Because more than likely, once you're there at the gym, you're going to do something that's beneficial for you. And you'll also feel better and happy that you went.
---
Ready to take action with secret member-only content and community resources? Join Attention Collective, our online community of like-minded humans from around the world, and get full access immediately. See you inside!
---
4 / Work on your goal setting
What I found worked best for me was setting a goal to hit a certain number of days at the gym each week. It can be one, two, or three—whatever feels small and easy (as mentioned earlier) based on your situation. So just set the goal to show up and once you're there, you've already won.
If you miss one or more days, it's not a big deal. After all, it's the long run that truly matters. Just get back to it as soon as you're able. As long as you're starting small enough, it should be easy to start back and keep the habit going.
5 / Be kind to yourself
This one is simple, but one of the most important and harder things to do. It's easy to get into a shame spiral when you're not kind to yourself during times when you don't eat well for a couple days or when you get injured.
When you beat yourself up, you're more likely to give up or say things like, "Why bother anyway?", and you're less likely get back on track. Being kind to yourself during challenging times will help you move forward and remain more consistent. Loving yourself as you are is the best way to start in all instances.
6 / Connect with others
Finding small ways to connect with others while I'm out is something I like to do. When I go to the gym and see someone I've seen before, I'll smile, wave, then go about my business. Over time, there will be some kind of connection and there may be opportunities to strike up a conversation. It doesn't need to be a friendship or anything more than just a friendly hello. Some people also don't like being bothered if they're intensely working out.
But if the situation is right, connecting with others working on similar goals can further enhance your healthy habits.
So in summary, these are 6 things that I found really helpful in starting and keeping healthy habits. While I still have a long way to go, I'm feeling and looking better than I ever have before. Best of all, these healthy habits have become part of my lifestyle. Stay tuned for next two posts in the Healthy Habits series—tips on fitness and exercises, as well as the food and supplements I've found to be helpful.
For more on building habits, you may be interested in these 10 habit guidelines and a helpful guide on lifestyle experiments.