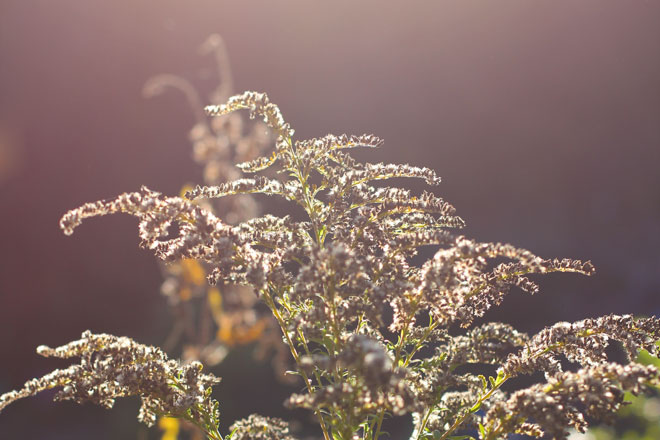 And just like that, we're entering week two of the November minimalist game challenge, known as #minsgameBOSS. Whatever day of the month it is, we're getting rid of that many things each day. Today is the 11th, and eleven things will be getting donated, sold, or recycled. If you're interested in learning more, you can learn about that here.
One of the incredible things that I've enjoyed about this exercise is the community that has rallied around it. The sheer number of things that would be removed from our households really surprised me, as I noted in my last update. It's not just the volume of impact from this challenge that amazes me, but the willingness of, largely, complete strangers to share their experiences has been incredibly wonderful.
Initially, Laura, Sara, Heather, and I were answering the majority of the questions, but now, the group has stepped up to help each other in so many ways. Answering questions, sharing tips for where to donate things, and showing pictures of organized shelves and cupboards. I love seeing how communities can grow together, bringing everyone along with them.
Speaking of amazing community: Erin, a wonderful Break the Twitch community member, was willing to share some tips to help us all with the November challenge. Check out what she has to share about her minimalism experience as a college student.
---
Hello Break the Twitch readers! My name is Erin and I'm playing minsgame this November along with the #minsgameBOSS team. I'm a college student who's learning the value of what a simple life can bring to my apartment, schedule, relationships, and GPA, and I want to share with you some things I've learned so far. I've played minsgame once before this past summer, so this is round 2 for me and I'm ready for the heightened challenge!
The first day of minsgame is easy. Day two, day three, and day four are also pretty easy. It's not until we get about halfway through the month that we really have to ask ourselves the tough questions and make some hard decisions. Here are seven tips for crossing over that plateau:
Take a look at your office supplies. Most people buy office supplies under the illusion that these items will make them more productive. We also keep office supplies because we may feel like we need them or are convinced every office needs a stapler, rubber bands, ten types of pens, and a paper weight. Evaluate what you use regularly, and donate the rest.
Think digital. This is your game, so you get to make the rules. If you want digital clutter to count, then do so. Try removing old bookmarks, obsolete files, and toxic social media. When I played minsgame this past summer, I got rid of my Pinterest and Tumblr accounts, and I know I've saved countless hours of my time since then. This time I'm ready to part with files from past classes, because who really needs those anyways? (I'm going to count them as 1 set of files for a class = 1 item. You get to choose how to count your items).
Free yourself from free stuff. Maybe it's just because I'm in college, but I feel like I'm constantly inundated with free stuff and promotional items. You may experience the same thing at work or at stores in your neighborhood. Most of the time it's junk, and yet we still don't always say no. Use minsgame this month to free yourself from these things. (Bonus: You're no longer a source of free advertising for a company you may not even know anything about!).
Streamline your decorations. Sometimes decorations can accumulate in your spaces, and things that once brought you joy to look at now just get in the way of what could be a beautiful, open space. Often times when we see something every single day, it loses its novelty. Look at your knickknacks, look at your walls, and look at your surfaces. What actually lights up your life?
Eliminate junk from your junk drawer. If you're scrambling to find 26 things to get rid of on (US) Thanksgiving this year, check your junk drawer. Those odds & ends add up fast, and a quick toss-out for minsgame on Turkey Day can leave much more room to be thankful for family, food, and a simple life.
Delete some of your lists. I used to keep lists of books to be read, movies to be watched, things to look up, etc. While it's nice to note a friend's recommendation every once in a while, I noticed these things just piled up and I never actually got around to many of them (not to mention adding the unnecessary stress to my leisure time). Now when it's time to read a book, I get to read what I'm actually in the mood for at that given moment. Deleting some of your lists can lead to more enjoyable entertainment and a lighter mind.
Embrace the challenge. Getting rid of 465 things is a challenge for most people (especially those who have already done some heavy-duty decluttering). But that's what makes it worth it! Asking yourself the tough questions ("Am I really attaching my personal identity to this object?") leads to insane amount of growth and an opportunity to be a more authentic version of you.
I hope you all have a fun and meaningful time taking a look at your possessions and your time, and I wish the best of luck to you!
---
Thank you for your incredible insights, Erin!
That's all for now – if you're interested in what I'm minimizing, you can follow me on Instagram and remember to check out the #minsgameBOSS hashtag on your favorite social media.