Podcast: Play in new window | Download (Duration: 58:56 — 110.0MB)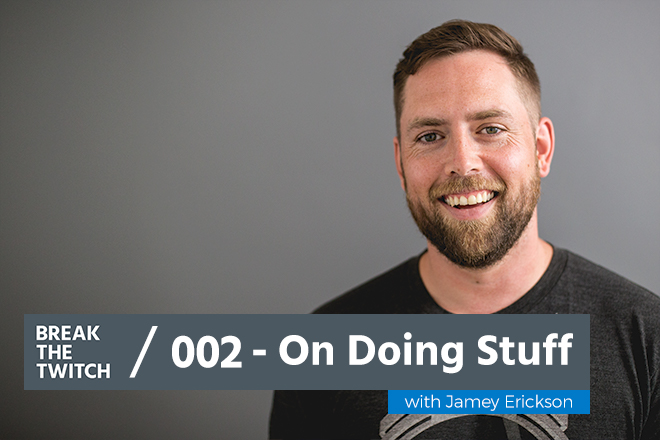 Jamey Erickson, an avid cyclist, designer and consistent creator, shares his thoughts on the creative process, failure, presence and more.
Apple // YouTube // Stitcher // Spotify // TuneIn
I talk with my good friend, Jamey Erickson, a cool dad and consistent creator of a whole lot of stuff. Stuff like biking thousands of miles each year, taking epic photos of the Milky Way galaxy, starting his own design agency, and organizing events for Doing Stuff. Jamey and I talk about moving from creative idea to finished project, the role of failure in the process, astrophotography and more. There's a lot of gold in this conversation that I hope will inspire you to do more of what matters.
For more from Jamey Erickson, you can check out his website or see upcoming Doing Stuff events in the Minneapolis/St. Paul area.
If you enjoyed this episode, please leave a review on Apple Podcasts. Every review we get helps boost the Break the Twitch podcast so we can reach more people.
---
Ready to take action with secret member-only content and community resources? Join Attention Collective, our online community of like-minded humans from around the world, and get full access immediately. See you inside!
---
Watch the BTT 002 conversation:
The Break the Twitch podcast is an interview-based podcast hosted by Anthony Ongaro featuring guests from all walks of life. See all the episodes and the latest news on the Podcast page.