Podcast: Play in new window | Download (Duration: 1:26:58 — 161.7MB)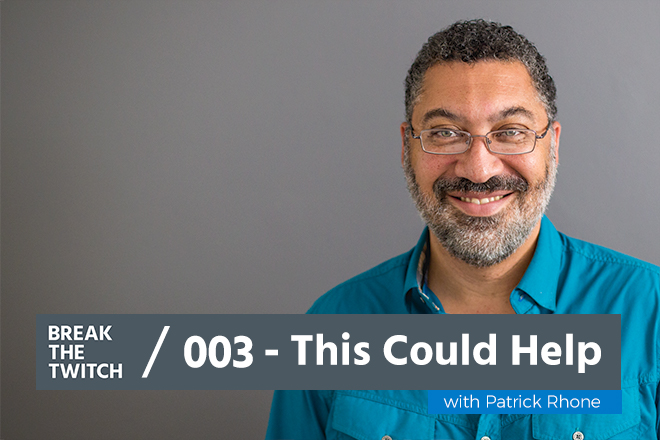 For ideas on exploring minimalism, mindfulness and the ultimate question of identity, this conversation with Patrick Rhone could very well help.
Apple // YouTube // Google Play // Stitcher // Spotify // TuneIn
In BTT 003, we explore minimalism, mindfulness, and the ultimate question of identity with Patrick Rhone. Patrick is a writer, technology consultant, and personal advisor. We chat about his decision to let go of a popular minimalist technology blog, the 300 lb. piggy-back guy, a 3-day retreat of complete silence and solitude, and more. It's a thoughtful and resonating conversation that could very well help you live more intentionally.
For more from Patrick Rhone, you can find his latest books and projects on his website.
If you enjoyed this episode, please leave a review on Apple Podcasts. Every review we get helps boost the Break the Twitch podcast so we can reach more people.
Mentioned
Pacem in Terris
Untethered Soul
---
Join a community of folks who support us in making the intentional content we make on how to better own your attention and build better habits! We appreciate your help in making this all possible.
---
Watch the BTT 003 conversation:
Subscribe to the Break the Twitch Podcast on YouTube.
The Break the Twitch podcast is an interview-based podcast hosted by Anthony Ongaro featuring guests from all walks of life. See all the episodes and the latest news on the Podcast page.