Podcast: Play in new window | Download (Duration: 1:15:45 — 141.5MB)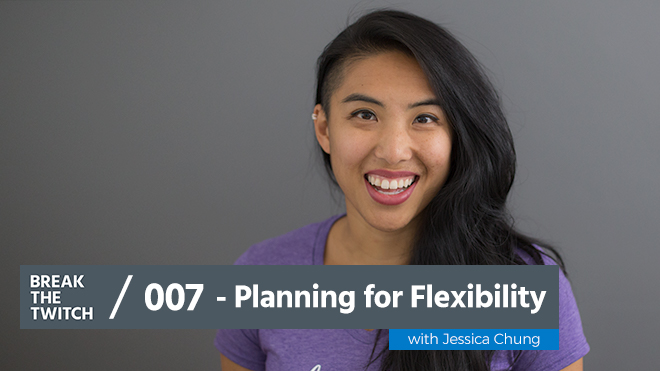 Turns out, creativity, planning and flexibility can go hand in hand. Jessica Chung, hand-letter artist and bullet journal blogger, shares her take on it.
Apple // YouTube // Google Play // Stitcher // Spotify // TuneIn
In BTT 007, I chat with Jessica Chung, a Minnesotan hand-lettering artist, leadership educator and bullet journal blogger. Jessica is passionate about working with people to uncover their personal power and potential through connection, creative planning and calligraphy. We talk about growth through journaling, how planning can help with flexibility, and balance as technology moves faster and faster.
Find more from Jessica Chung on Instagram or on the Pretty Prints and Paper site.
If you enjoyed this episode, please leave a review on Apple Podcasts. Every review we get helps boost the Break the Twitch podcast so we can reach more people.
---
Join a community of folks who support us in making the intentional content we make on how to better own your attention and build better habits! We appreciate your help in making this all possible.
---
Watch the BTT 007 conversation:
Subscribe to the Break the Twitch Podcast on YouTube.
The Break the Twitch podcast is an interview-based podcast hosted by Anthony Ongaro featuring guests from all walks of life. See all the episodes and the latest news on the Podcast page.