Podcast: Play in new window | Download (Duration: 1:20:19 — 149.8MB)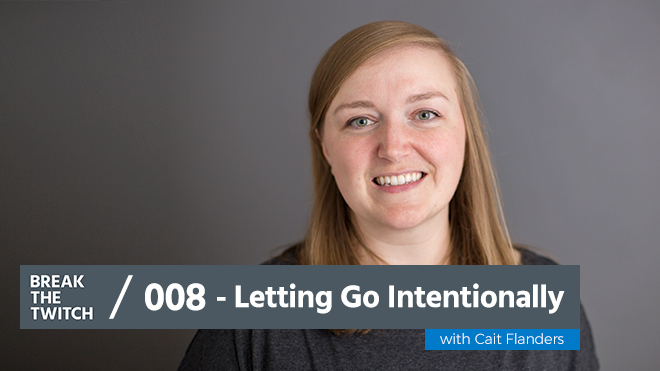 Cait Flanders, bestselling author and intentional living advocate, shares her journey of paying off $30K of debt and her practice of letting go intentionally to better embrace what's next.
Apple // YouTube // Stitcher // Spotify // TuneIn
In BTT 008, I chat with Cait Flanders, a good friend and bestselling author of the Wall Street Journal bestseller, The Year of Less. We talk about how Cait started a blog on her progress of paying off $30K of debt. She also shares how she began shopping (or rather, browsing) bans, letting go intentionally and embracing the blank space of what's next. This episode will inspire you to be more intentional in what you consume and what you let go of in your life.
For more from Cait Flanders, you can find her on Instagram or get the latest updates here.
If you enjoyed this episode, please leave a review on Apple Podcasts. Every review we get helps boost the Break the Twitch podcast so we can reach more people.
Mentioned
CampFI
Soulful Simplicity by Courtney Carver
Resources for if you want start a blog
---
Ready to take action with secret member-only content and community resources? Join Attention Collective, our online community of like-minded humans from around the world, and get full access immediately. See you inside!
---
Watch the BTT 008 conversation:
The Break the Twitch podcast is an interview-based podcast hosted by Anthony Ongaro featuring guests from all walks of life. See all the episodes and the latest news on the Podcast page.