Podcast: Play in new window | Download (Duration: 1:29:38 — 167.7MB)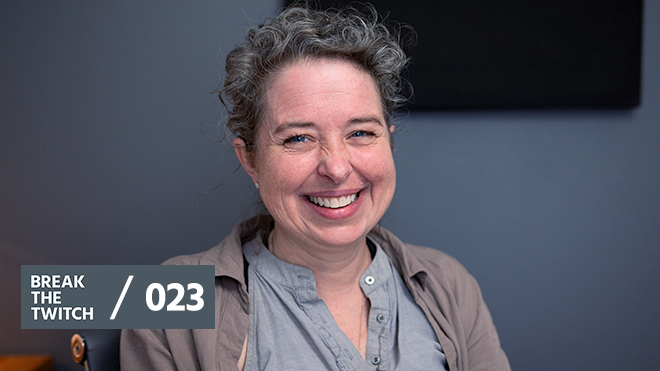 Julie Kearns, founder of social enterprise Junket: Tossed & Found, shares useful tips on conscious consumption and ways to reduce our carbon footprint in the world.
Apple // YouTube // Stitcher // Spotify // TuneIn
Julie shares how Junket got started, and the recent transition from vintage shop into an online platform modeling eco-friendly, carbon-informed practices. As an advocate for environmentally ethical commerce and conscious consumption, Julie Kearns explains why buying secondhand is not only thriftier but better for the planet.
We talk about narcissism as it relates to our stuff, what we don't see when it comes to donating items, and how small things like paper clips really do add up. Julie shares tips on creative problem-solving and being a more responsible consumer on the front-end and back-end. This enlightening conversation will inspire you to explore sustainability and become a better steward of the environment and the things in your life.
---
Ready to take action with secret member-only content and community resources? Join Attention Collective, our online community of like-minded humans from around the world, and get full access immediately. See you inside!
---
Mentioned:
Airbnb
Minnehaha Mile – Vintage, Resale & Sustainability-Oriented Shopping District
How To Reduce Impulse Spending
The Greater Good with Thompson Aderinkomi
Hooked: How to Build Habit-Forming Products
Marie Kondo's Life-Changing Magic of Tidying Up
List of Organizations for Used Goods Donations in Minneapolis-St. Paul
Namaste (mother——)
If you enjoyed this episode, please leave a review on Apple Podcasts. Every review we get helps boost the Break the Twitch podcast so we can reach more people.
Watch the BTT 023 conversation:
The Break the Twitch podcast is an interview-based podcast hosted by Anthony Ongaro featuring guests from all walks of life. See all the episodes and the latest news on the Podcast page.