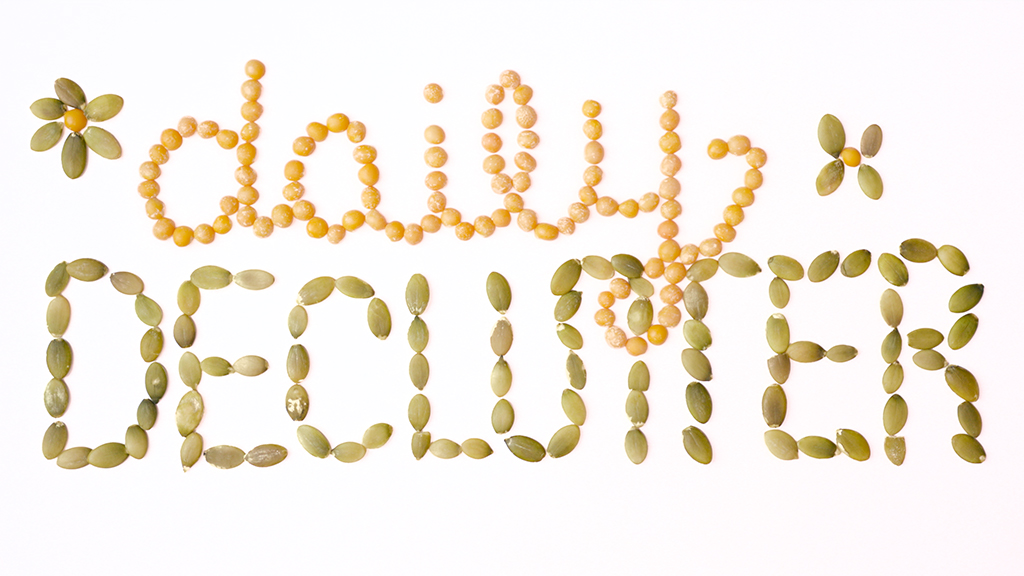 During this time while you're at home more than anything else. Now's the perfect moment to go through your entire house, get rid of all the things you don't need, and finally become a minimalist.
I'm kidding.
That is definitely not the Break the Twitch way, or our philosophy when it comes to decluttering and minimalism. But particularly when what's outside of our control is beyond typical, it feels great to do something we can control.
If decluttering seems overwhelming, doing a daily declutter of one space can be a great way to get started.
Choosing Your Space To Declutter
We can choose one small space to declutter and keep tidy each day. It can be the dining room table, the kitchen counter, your workspace, the bedroom, or the bathroom. For the biggest impact, whatever space you choose would ideally be an area you use frequently.
The benefit of a daily declutter is as you declutter your space, you gain a sense of control over your environment. Taking action on something you can control can be helpful when it feels like we don't really have any control over the world around us.
Clutter in your home can be distracting and make it harder to focus. Living amongst the clutter contributes to stress and feeling like you're in a rut. Through a daily declutter, you can get into the practice of clearing distractions regularly to improve your mood, productivity, and sense of peace.
Choose a space that feels manageable, that you can keep decluttered with just a few minutes each day. You can always slowly expand the area later on as you feel up to it. As you keep going with your daily declutter, feel free to expand or change the space you've chosen.
Daily Declutter Ideas
There are many spaces in your home you could choose for a daily declutter. Some spaces are ones that you probably would need to clean up anyway. For example, a common everyday space that could benefit from a daily declutter would be clearing out the kitchen sink. This would include washing all dirty items and putting them away every day. You could do a daily declutter of the kitchen table, clearing off all the things that have been used that day.
Another example would be to clean up your workspace—be it your desk, home office, or a workshop. Taking the time to take a look at the space and declutter anything that either doesn't belong there or is no longer necessary helps with having a more distraction-free workspace.
Yet another example of a space that's great for a daily declutter would be making your bed or tidying your bedroom in the morning. Doing this regularly helps in maintaining a peaceful environment within your bedroom. It's a small thing you have complete control over and a way to reflect the serenity you want in your environment.
This is part four of This Can Help, a short series on the small habits we can do during times of greater uncertainty. Next in the series is Benefits of Music.