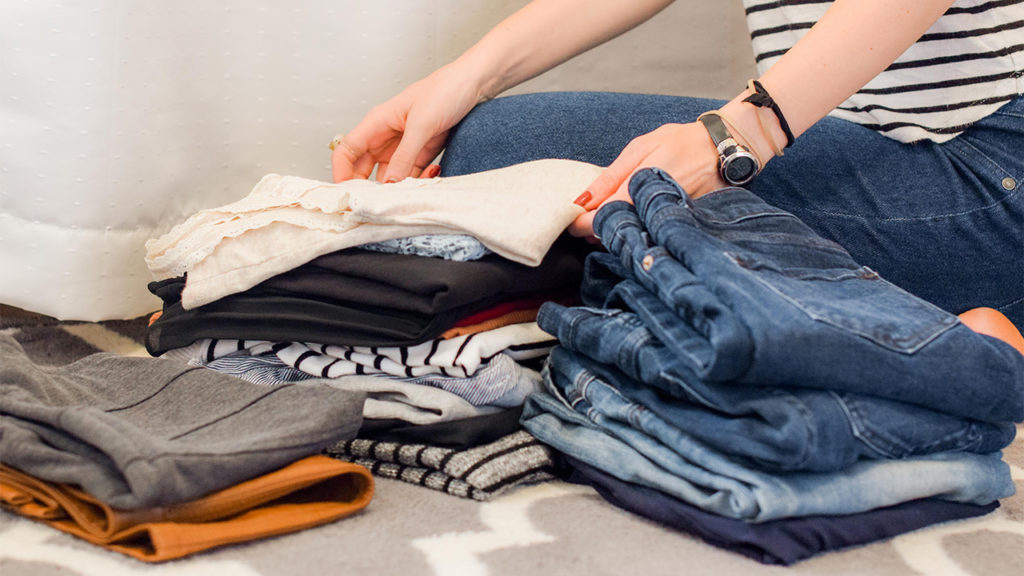 Even after decluttering three-quarters of our possessions over the years and in our latest move, decluttering is one of the practices Amy and I continually keep up with. Decluttering periodically allows you to take a fresh, new perspective on your home and your life. By cleaning up the clutter, you're clearing out the "excess stuff." Besides, you're removing distractions. You can better focus on what's important and how you're spending your time.
With that, here are three benefits of decluttering that we experienced within the first two months of decluttering.
Three Benefits Of Decluttering
1 / You look forward to coming home
When you have a decluttered living space, you look forward to coming home. It's easier to feel relaxed, focused, and at peace. With less clutter around your space, you can focus on the task fully. One benefit that surprised Amy and me was how much lighter we felt without the clutter. It was a weight we didn't even realize existed. We had gotten so accustomed to how we were living before. Decluttering areas in your home can really change your perspective and how you feel when you move around the house.
2 / Laundry becomes easier
Laundry has gotten more manageable than ever! While I have less clothing now, I've taken better care of my clothes. It's because the ones left are the pieces I love. I even go through the process of hang-drying them when needed. Better yet, laundry takes significantly less time compared to when I had more clothing. I used to take my time and wait until I'd have piles of laundry to do. This method prolonged the process and was a big hassle. Now, the process is much lighter and enjoyable.
3 / You realize you are surrounded by ca$h
As you unclutter your home, there will be items that may be worth selling rather than donating or discarding. This moment is when you'll realize that you are surrounded by cash. You may not get as much as you want for these excess items. However, selling this excess stuff will help you convert your old items into cash. It also helps you rethink all the buying choices you made. For the items you can't sell, check out this intentional decluttering guide for what to do with your decluttered items.
Additional Benefits of Decluttering
Decluttering your work environment might be the solution you need if you have been getting distracted more often, like me. One of the other benefits of decluttering and minimalism is that it's been shown to improve mood and focus. Decluttering will give you extra space and energy to focus without as many distractions (with the help of tools like free Chrome extensions, of course!).
If you're new to minimalism and decluttering, understand this process may be overwhelming and intimidating at first. However, there's no need to hurry. Take it slow; take your time. If you want, start in your home office, if you have one, or your kitchen. You can even divide your home areas into smaller sections and then move your way up from there. There is no time limit. Taking the time to declutter daily in small spurts is one productive way to get started. Playing minsgame was how Amy and I decluttered early on, but there are many other decluttering methods to choose from.
There's no downside to learning how to declutter your space, and many benefits of decluttering. Tackle a small space or a few items daily. You'll gradually build more motivation and space for what you want more of in your life.