Well, this year has been quite the roller coaster, hasn't it?  I left my full-time job in February to focus on freelancing and continuing this site. Since then, the Break the Twitch YouTube channel has grown from 400 subscribers to over 14,000 while the website has seen over 280,000 of your lovely faces. I haven't written nearly as much as I'd like to in 2016, but I'm working on changing that in 2017.
This year I discovered a passion for filmmaking and started working on some films as a production assistant with my friends over at A2F Pictures. I had a small role behind the scenes of this film, among several others that haven't come out yet. I worked with my friend Josh Adams to produce and film this music video. I even did a 30-day daily vlogging challenge on my personal YouTube channel and made a short film about Amy's sourdough bread.
Finally, I joined A Simple Year 2017 (a program to simplify your life one month at a time) with a group of incredible simple living advocates. The Simple Year program begins January 2nd but is available for purchase until January 15th.
Most importantly, I want to express my gratitude to the most important person here. You. Thank you for choosing to explore intentional living, thank you for pursuing a life of meaning and fulfillment, and embracing a vision of life beyond meaningless consumption. Thank you for your comments, questions, and sharing of the below pieces to help spread the message of living more intentionally. If you haven't already, I'd love to connect with you directly via the Break the Twitch Facebook page or my personal Instagram, where I share more "behind the scenes" type stuff, and lots of videos.
I'm happy to share the most popular posts, videos, and images from 2016 with you. I look forward to seeing you next year!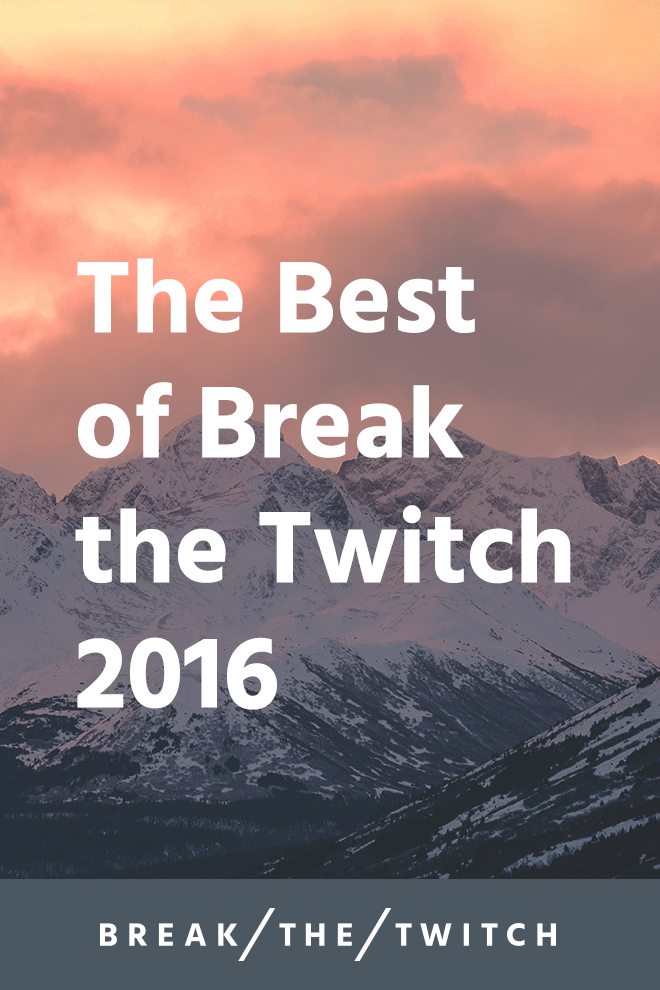 Articles
Are You Taking The False First Step? – We often try to buy a better version of ourselves instead of doing the actual work.
6 Popular Decluttering Methods – Using a decluttering system is immensely helpful. Here are six of the most popular options for you to try.
The Exponential Benefits of Minimalism – It turns out, that the benefits of minimalism are compounding.
---
Videos
Avoid This One Minimalism Mistake – Don't let minimalism become yet another unreachable standard.
How to Shop Like A Minimalist – An alternative perspective on shopping differently.
One Small Change That Creates Massive Results – There is one thing you can do that will change everything.
---
Images